ICC T20 World Cup 2016: Wasim Akram advises Pakistan captain Shahid Afridi to focus on cricket
Click here for all the latest T20 Cricket World Cup news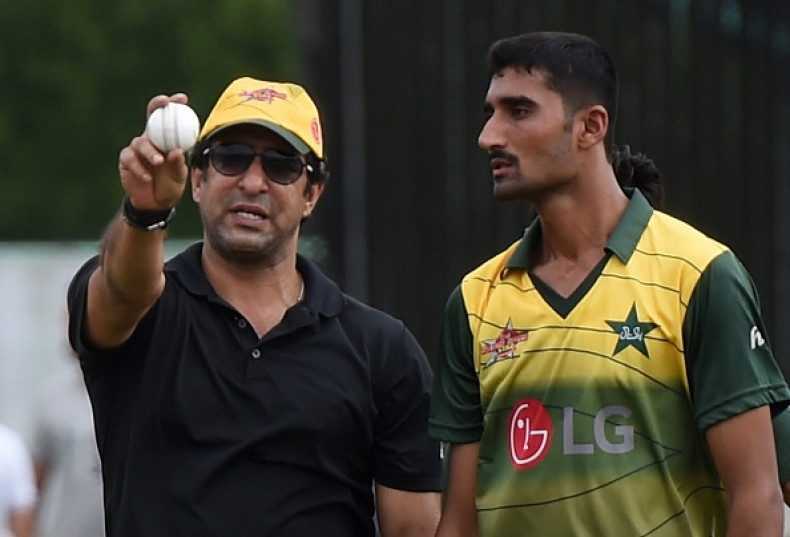 Former Pakistan bowling legend Wasim Akram has advised Shahid Afridi to concentrate on cricket while also claiming that Indian superstars Virat Kohli and M S Dhoni would cause traffic jams across the border due to their massive popularity in Pakistan. Afridi, who is leading Pakistan in the ongoing ICC T20 World Cup 2016, was recently in a storm of controversy after he claimed that 'the love he gets in India is more than the one he gets back home'. This statement created a furore in Pakistan with many fans and former players criticizing him. Former Pakistan batting legend Javed Miandad lashed out at him, saying players who make such statements should be ashamed of themselves.
However, Akram who himself is a very popular figure in India, said: "Afridi should concentrate on cricket than what is happening back in Pakistan. There is too much pressure on him right now and I can only wish him luck," as quoted by the Daily Times
."There will be traffic jams if Virat Kohli and M S Dhoni visit Pakistan because cricket is a loved sport in both countries."
The India-Pakistan clash on 19 March was originally scheduled to be played in Dharamshala, Himachal Pradesh. However, security concerns and the Pakistan Cricket Board's (PCB) insistence on changing the venue, led to the match being shifted to Eden Gardens, Kolkata.
The Men In Green start their T20 World Cup campaign on 16 March, against Bangladesh in a Group 1 clash at Eden Gardens.
More about ICC T20 World Cup 2016