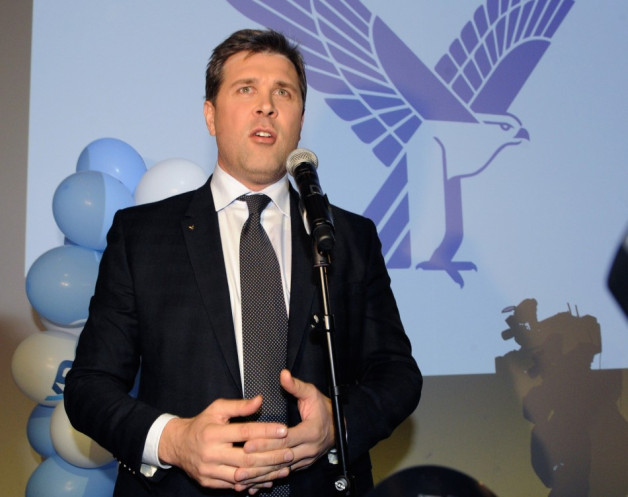 The two parties blamed for bringing Iceland to the brink of economic collapse only five years ago are poised to regain power after yesterday's national election in the North Atlantic country.
Centre-right Independence Party has won 26% of the vote, and the Progressive party 24%, giving them 40 of the country's 63 parliamentary seats.
The ruling Social Democrats won only 13% of the vote, with the electorate overwhelmingly rejecting the party's austerity programme imposed after a multi-billiion dollar international bailout.
The result marks a remarkable return for the parties after their attempt to secure Iceland's place as a world financial centre through deregulation was widely regarded as having led to the collapse of Iceland's three banks.
"The Independence party has been called to duty again," said leader Bjarni Benediktsson, who looks likely to become prime minister.
"We've seen what cutbacks have done for our healthcare system and social benefits ... now it's time to make new investments, create jobs and start growth,"
"What we won't compromise about is cutting taxes and lifting the living standards of people," said Benediktsson, 43, a former professional footballer.
Nicknamed the Nordic tiger, Iceland was once regarded as a world financial hub, but the struggle to regain economic credibility and growth has been tough since the 2008 economic crisis.
The Indepepndence party campaigned on a platform of tax cuts and debt relief for families struggling with inflation.
The winners also pledged not to seek EU membership for Iceland, arguing that the country already benefits from European free trade agreements and being part of the Schengen visa-free travel zone.