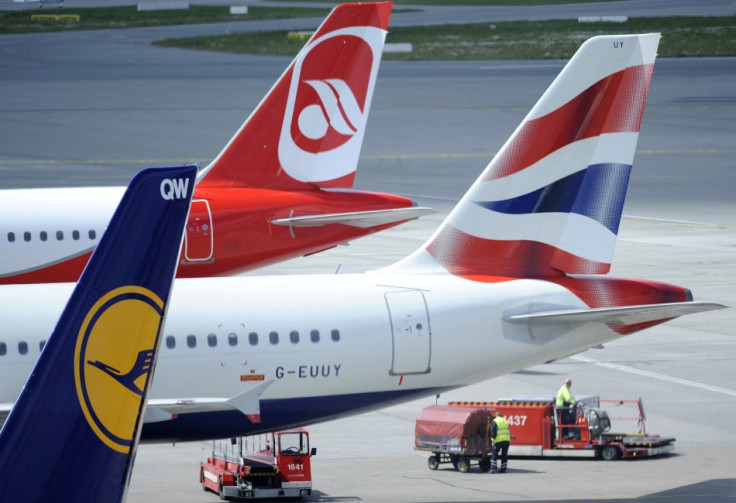 Ash from the eruption of Iceland's Grimsvotn volcano caused widespread disruption as hundreds of flights were grounded across Europe on Monday and Tuesday,
And there are fears that the region could see a repeat of last year's ash cloud chaos, in which millions of air passengers were stranded.
But aviation officals have said that this eruption is much less threatening, in part because of the ash itself, but also because of the weather and procedures put in place by the EU since last year.
Which countries will be affected over the next five days?
Uncertain wind patterns make it difficult to predict where the ash clouds will be blown. The Met Office has warned there may be low level ash covering western France, Northern Spain and parts of Scandanavia on Friday.
But air traffic controllers remain confident that this should only cause airspace congestion and airports across Europe should remain open.
The concentration of ash will continue to diminish and European airspace should be completely clear by Saturday.
I'm travelling today, is my flight cancelled?
The Civil Aviation Authority advises travellers to check with their airline or tour operator before travelling, pointing out that airline websites are often the best place to find this information.
Am I entitled to a refund if my airline cancels my flight?
Yes. Your plane ticket is a contract with the airline to get you from A to B. As part of that contract, European Union regulations require airlines to offer you either a full refund for the unused parts of your tickets, or to re-route you to your destination, as soon as possible.
Lufthansa, for example, are offering customers rail vouchers for their trip. Although this might not be so desirable for U.K. travel.
If your flight is cancelled outright you are entitled to a full refund.
Passengers have been told to contact their airline, travel agent or airport before they travel if they think they might be affected.
What should I do if I am stranded abroad?
If a flight is cancelled, or delayed for more than five hours, in Europe, there are strict rules in place which mean that the airline is obliged to provide assistance at the airport. This includes supplying meals and refreshments, along with accommodation if an overnight stay is required.
This also applies to people who are booked on flights within the UK.
Should your airline advise you to buy your own food and accommodation, retain all receipts, and keep such costs to a reasonable minimum, before making a claim when you get back to Britain.
What about package holidays?
Those passengers on package holidays who are stranded in a destination should be looked after by their tour operator, and the operator is legally obliged to get them home. Customers will usually be allowed to stay in their original hotel, or will be moved to one of a similar standard on a half-board or all-inclusive basis. The exact situation will depend on the operator's booking terms and conditions.
I am due to fly in the next few weeks; can I cancel my flight?
If you have bought an airline ticket (as opposed to a package holiday) you can cancel, but unless it is a flexible or refundable ticket (which are generally only the most expensive fares) then you will lose your money. Cancellation fees for package holidays usually increase sharply as the date of travel approaches, with a 100 per cent charge often applied within two weeks of departure.
You can't cancel without paying this charge just because of the uncertainty of the ash cloud. Most tour operators will take decisions on a day-by-day basis as announcements about the closure of air space are updated.
Can I cancel my accommodation?
If you have booked a hotel, a villa or other accommodation independently of your travel arrangements your contract is directly with the hotel or villa and you are responsible for any cancellation. If you can't get there, you will have to do your best to persuade them to give you a refund or rebook for a later date - but they are not obliged to do this.
Am I covered by my travel insurance?
Following last year's disruption a number of policies now cover delays or cancellations due to volcanic ash.
Other policies have different levels of cover for a "consequential loss", such as a hotel booking made independently. You will need to check the terms and conditions which apply to your policy directly with your insurer.
Will air travel be disrupted to the same extent as last year?
Experts have said that this ash cloud is different to the Eyjafjallajokull eruption last year. The Grimsvotn blast is more powerful but the ash appears to be coarser and falling to earth more quickly. This will reduce the impact of the ash cloud on aircraft flying through the fallout.