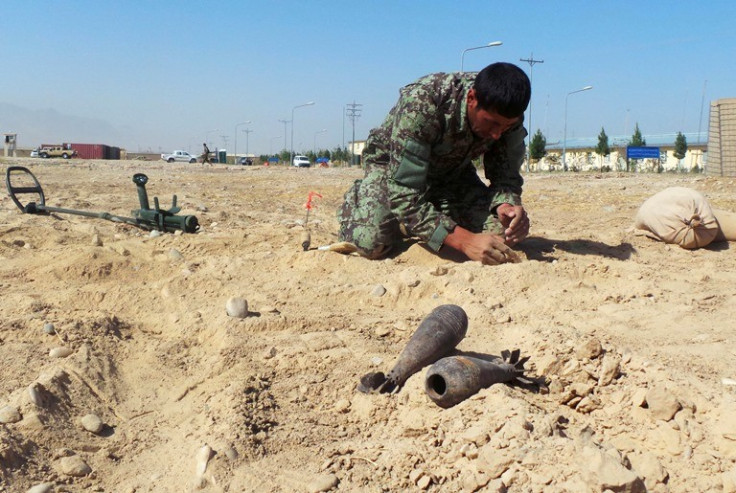 At least 18 civilians have died after a minibus taking them home from a wedding was hit by a roadside bomb in Andar, Ghazni Province, Afghanistan today. Fourteen of the dead were women. Three men and one child also died.
The Taliban are widely believed to be responsible as they frequently use improvised explosive devices (IEDs) to target security forces. They are more active in the Pashtun Andar district than in most other Ghazni provinces. Andar has been described as the most dangerous and unsecured region in Ghazni.
Due to the security situation in the area, few details have emerged from the scene. Ghazni's provincial governor Mosa Khan Akbarzada said: "A roadside bomb planted by the enemies of Afghanistan in Andar district of Ghazni province has hit a civilian vehicle around 4:30pm."
Five survivors, all women, were taken to hospital in the area. Two of them are in a critical condition.
The Taliban have denied involvement in the bombing, saying they had no operations taking place in the area. However they rarely admit to involvement in any incident in which civilians are killed.
Earlier today a bomb apparently aimed at troops exploded in Kabul, killing one civilian. The bomb went off as personnel waited for a lift to work. Five soldiers were injured in the blast.
Violence has escalated in recent months as the Taliban try to capitalise on the withdrawal of foreign troops to try and consolidate a grip on power in the region: 1,319 civilians were killed and 2,533 wounded in the first six months of this year, mostly by roadside bombs, the UN announced recently.
The International Security Assistance Force (Isaf) has troops from 50 nations, but of these around 68,000 are from the US. Foreign troops are scheduled to pull out of the country completely by the end of 2014. There has been an international troop presence in Afghanistan since 2001.