IFA 2015: All Samsung devices will be Internet of Things-enabled by 2020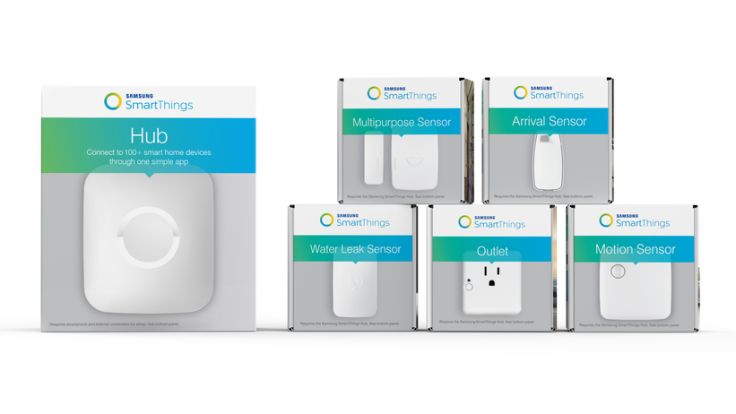 With the distraction of its smartphone launches safely out of the way, Samsung was free to frame the Internet of Things (IoT) and the Smart Home as its main themes for this year's IFA in Berlin.
Samsung already has a strong foothold in our homes: 40% of European households own a Samsung TV and 60% a Samsung smartphone, according to YH Eom, President of Samsung Electronics in Europe. At the core of its vision for the connected home of the future sits the SmartThings Hub.
SmartThings for a smarter home?
The fruit of a $200m (£131m) acquisition in 2014, SmartThings facilities cross-platform communication between network-connected household devices. Announced at IFA 2015 is a new SmartThings Hub and sensors, along with an upgraded mobile app that can converse with and control a range of devices for home automation.
Samsung Chief marketing officer Dr WP Hong pledged that by 2020 each of its devices will be IoT-enabled, but SmartThings works with non-Samsung devices too from the likes of Bose, Sonos, Yale, Osram and Honeywell, as well as with popular IoT standards such as Z-Wave and ZigBee.
"Human-centric approach"
Of course, the real challenge is not to connect these devices to one another — trivial for a firm with Samsung's engineering muscle — instead it is to find reasons compelling enough for consumers to wish them connected in the first place.
The internet-connected fridge has often been pilloried as the epitome of future-home pointlessness; until manufacturers find a way to demonstrate tangible benefits of an interconnected home it, and other connected appliances (such as the internet-ready dual-doored washing machine also announced by Samsung in Berlin), are unlikely to succeed.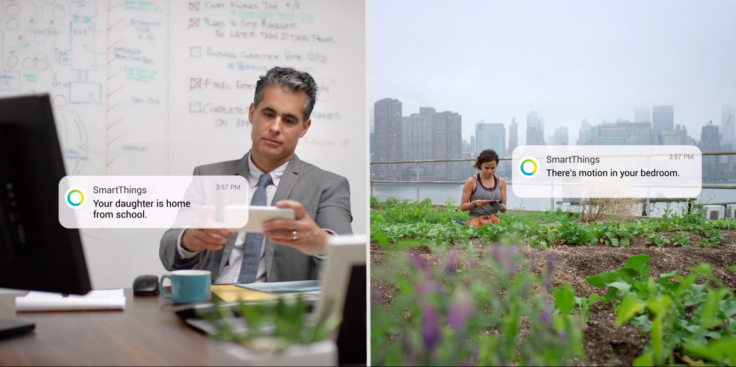 Samsung does recognise this challenge. Dr Hong spoke boldly of his firm's "human-centric approach" and an IoT strategy "not driven by technology, but by people's expectations". "It has to be an IoT for you", he continued.
Challenges
Commenting on the Samsung announcements Adam Simon, global managing director of retail for industry analysts CONTEXT, was optimistic for Samsung's IoT strategy. In a survey of households across UK, France and Germany he reported "nearly half expect to be living in a smart home within the next 3-5 years".
Some countries appear even more forward-thinking than others. "A quarter of German consumers envisage this becoming a reality within the next 12 months" revealed Mr Simon.
Nevertheless, analysts also recognise the challenges that firms like Samsung face: "We are still at the early stages of this market, with new devices, new routes-to-market, new partners and new competitors emerging".
The Samsung SmartThings starter kit bundle will cost £199 when it goes on sale in the UK later this month and includes the SmartThings Hub, Power Outlet, Motion Sensor, Presence Sensor and Multi Sensor to monitor doors and windows.
© Copyright IBTimes 2023. All rights reserved.