Samsung has taken a big step towards embracing the Internet of Things by snapping up SmartThings, a home automation startup that develops software to connect household devices to smartphones.
Exact terms of the deal are yet to be released, though it was reported by TechCrunch last month that SmartThings was to be bought for around $200m (£120m).
"SmartThings has created a remarkable universe of partners and developers and now has the most engagement of any smart home platform in the world," David Eun, head of Samsung's Open Innovation Center (OIC), said in a statement.
"Connected devices have long been strategically important to Samsung and we want to improve the convenience and services in people's lives by giving their devices and appliances a voice so they can interact more easily with them."
Founded in 2012, the SmartThings open platform now supports more than 1,000 devices and 8,000 smart home-related apps.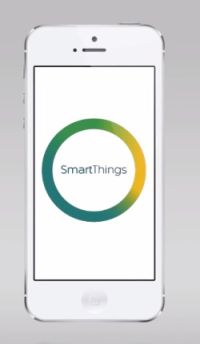 Smarter living
The deal is one of Samsung's largest US startup acquisitions to date and sees the firm join Google and Apple in the smart home space.
Earlier this year, Google acquired Nest Labs, the maker of the Learning Thermostat and the Protect smoke alarm, while Apple announced at its Worldwide Developers Conference its HomeKit platform to integrate home controls into its iOS devices.
SmartThings founder and CEO Alex Hawkinson believes that the deal will allow the company to better compete against such services with the backing of Samsung.
"As an open, standards-agnostic platform for the Internet of Things, our vision has always been to innovate, build, and make the world smarter, together," said Hawkinson.
"With Samsung behind us, we will be able to attract more device makers and developers to unlock the limitless possibilities of the consumer Internet of Things. We are thrilled to become part of the Samsung family and continue our goal in making every home a smart home."