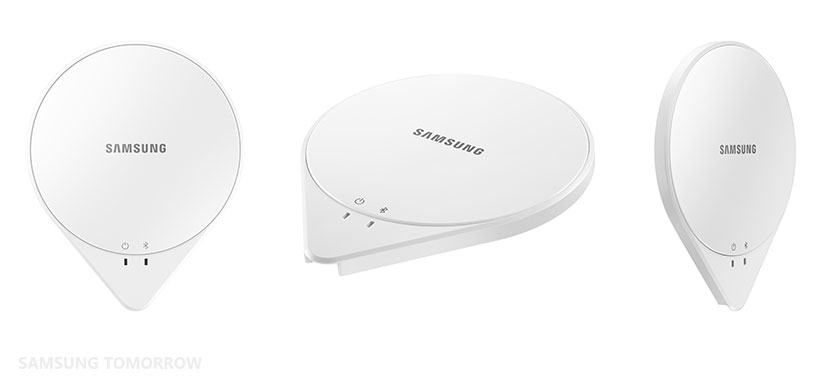 Samsung has plans to monitor and improve our sleep with an Internet-of-Things device called SleepSense. Announced at the IFA technology show in Berlin, SleepSense is being touted as a "personal sleep consultant" which provides sleep reports and gives expert recommendations through a mobile app on how to improve your sleep.
The sensor is designed to be placed under your mattress and connects wirelessly to an app on your Samsung smartphone. SleepSense, makers claim, is up to 97% accurate with regards to how it monitors sleeping patterns, then compares a score for how well you have slept against the average for your age.
Tapping into Samsung's SmartThings ecosystem of internet-of-things devices, SleepSense can connect to and communicate with products like air-conditioning units, lights and televisions, turning them off automatically when you fall asleep. Samsung's SmartThings app controls the SleepSense, plus compatible thermostats, security cameras and lightbulbs.
Seven elements SleepSense uses to monitor you
The device calculates your sleep score based on the total time you have slept for, your sleep efficiency, the time it took you to fall asleep, the number of times you woke up, how often you got out of bed, how much of your sleep was REM (rapid eye movement) and the percentage of the night you spent in deep sleep.
Dr Christos Mantzoros, a professor from Harvard Medical School, worked with Samsung to provide personalised professional tips on improving sleep quality based on the user's lifestyle, nutrition and exercise. Tips will be provided through the app to help improve your sleep score.
It is well-known that being dragged out of deep sleep by a ringing alarm can make you tired long afterwards, so to help prevent this SleepSense recognises when you are only lightly asleep (when it is close to your alarm time) and wakes you up then. Finally, the system can be used to track the sleep of family members - such as children or elderly relatives - and will email their sleep data to you.
Rise of the Smart Home
SleepSense is the latest in Samsung's foray into Internet of Things devices, a sector that EU-funded research suggests will be worth €1 trillion by 2020. One of the biggest areas is expected to be the so-called Smart Home, which connects devices and appliances around the home to enable a more efficient living experience.
Adam Simon, global managing director of retail at industry analyst firm CONTEXT, told IBTimes UK: "We've recently analysed the views of consumers in the UK, France and Germany towards smart home technology and nearly half (46%) expect to be living in a smart home within the next 3-5 years.
"We asked the top three motivations for consumers across the UK, France and Germany and the most popular response is having a home ready for when they arrive. For example by automatically turning on heating and lights in advance and having favourite TV programmes ready to play when they walk in the door."