As Twitter tightens its control of third-party apps, If This Then That (IFTTT) is the latest application to drop certain services linked to the site.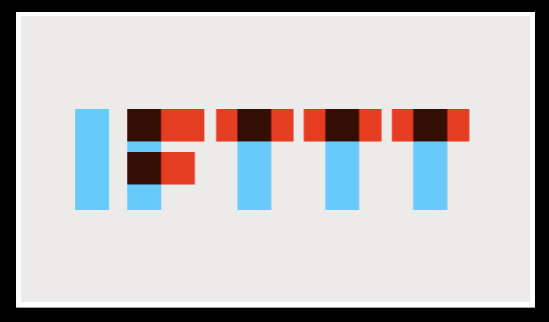 In a statement on its site, IFTTT told its users it is dropping certain Twitter triggers from its service as of the 27 September, due to the stricter controls the micro-blogging site is taking in relation to the way third-party apps are using its application programming interface (API).
The IFTTT application lets users create "recipes" - combinations that connect different sites and applications through triggers and actions. An example of a "recipe" would be: if I favourite a Tweet then push the content to Evernote.
Many user-generated combinations include Twitter in some way or another. But while certain requests are supported by Twitter, exporting content through a cloud-based service is prohibited by Twitter's API terms of service.
The announcement was followed by an outcry from users blaming the new API regulations which Twitter officially announced back in August. However an article by TechCrunch revealed this particular regulation was not new and had been in place for a while, suggesting IFTTT had been in violation for a few months.
While it is unclear whether or not Twitter had been in contact with IFTTT previously concerning the issue, Twitter's policing of third-party app has been strengthened ever since the changes have been put in place.
Although this particular change may not have a direct link to the Twitter API changes, the announcement has resulted in another wave of criticism by developers.
Published
When Twitter published the new API rules back in August, the decision was met negatively by the community of developers. The changes restrict third-party apps in many ways, even going as far as capping the number of users an app can have. Over 100,000 and the app would need Twitter's approval to continue existing.
The measures set by Twitter are seen by developers as an effort to push people back to the official apps and kill off third party applications, effectively instating a monopoly.
As developer Daniel Palmer put it, "For a long time, Twitter has had a very low barrier to entry for developers and a large user base. This has made it ideal for small projects, hacks, and utilities like IFTTT. But as Twitter tries to monetise [it's services], it needs to withdraw support for services that don't add value to the network.
If an application doesn't add value to the Twitter site, or allow ads to be displayed to users, Twitter not only doesn't care about supporting it, it is now trying to stop it with more restrictions on types of API use and the number of users the application can support."
These changes could very well mean the end of third-party Twitter development, at least to a certain extent, and possibly the end of Twitter as it alienates a big part of its user base.