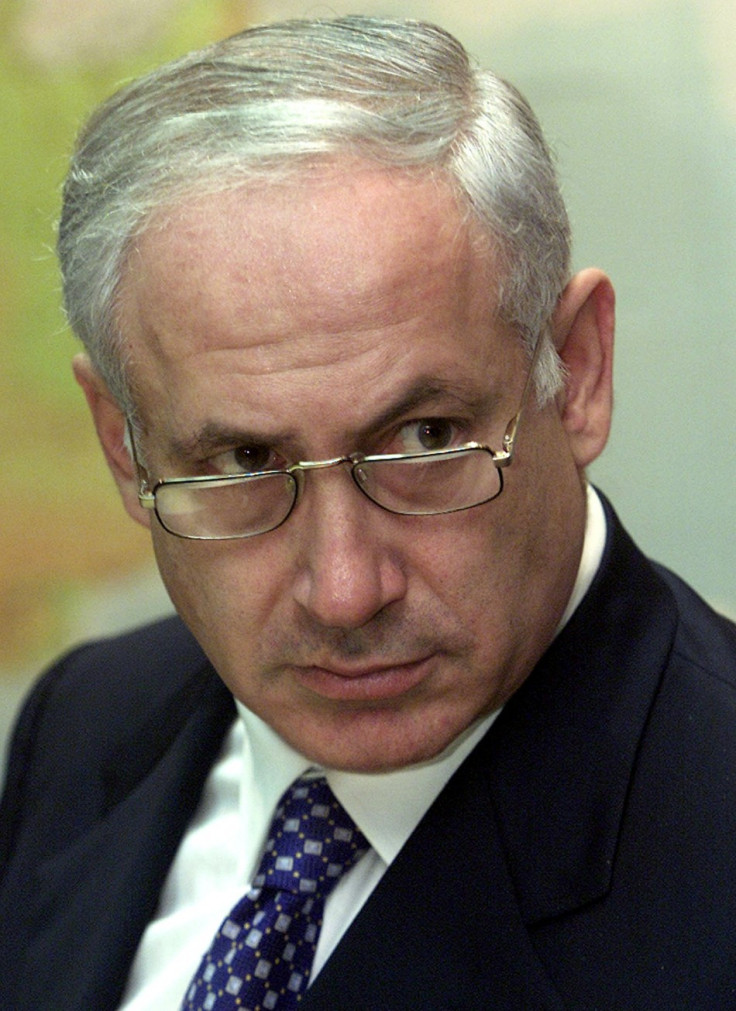 Prime Minister Benjamin Netanyahu's cabinet issued a statement confirming the approval of a prisoner exchange deal with Egypt to release suspected Israeli spy Ilan Grapel, a dual U.S.-Israeli citizen arrested in June and accused of being a spy in exchange for 25 Egyptian prisoners from Israeli jails.
An Israeli negotiation team met with Ilan Grapel in Cairo, to discuss his upcoming release from Egyptian prison where he has been detained since June 12 after being accused of being a spy for Israel.
Attorney Yitzhak Molcho and MK Yisrael Hasson (Kadima), who met with Grapel said the prisoner is in good health.
"Egypt has agreed to release Ilan Grapel and at Egypt's request Israel has agreed to free 25 Egyptian prisoners," Israeli Prime Minister Benjamin Netanyahu's office said in a statement.
The Israeli PM's office added that the deal was reached following U.S. mediation and assured that none of the prisoners to be released were security prisoners were thus not linked to attacks on Israeli citizens.
According to the statement, three minors are among the Egyptians lined up for release.
Egypt's official MENA news agency said the swap is expected to take place "in the next two days."
The statement also says that the deal must still be approved by Israel's 14-member security cabinet which is due to meet on Tuesday, but it is highly unlikely they would now reject the agreement.
The new deal came just days after Egypt acted as a mediator in the swap between Israel and Hamas, which saw soldier Gilad Shalit freed in exchange for more than 1,000 Palestinian prisoners.
Grapel, 27, was originally arrested in Egypt and accused of being a spy, employed by Israel to recruit agents and closely monitor the protests that led to the ousting of former President Hosni Mubarak, one of the few Arab leaders to be an ally of both the U.S. and Israel.
The Israeli government has strongly denied the claims and accused the Egyptian authorities of "bizarre behaviour."
Grapel's family also said that the young man, studying law in the United State had been working for Saint Andrew's Refugee Services, a non-governmental organization, in Cairo.
Grapel, immigrated from New York to Israel in 2005 and served in its military in the 2006 war with Hezbollah guerrillas in Lebanon.
The new swap deal has been welcome as a proof that recent tensions that emerged after the fall of Mubarak between Israel and Egypt have eased.
A series of incidents have hindered the countries' ties including the repeated bombings of Egypt's natural gas pipelines in Sinai, which served for exports to Israel and an attack of the Israeli embassy in Cairo by a group of angry protesters.
Despite the regime change and the tensions, Egypt however remains one of the few Arab countries who keep diplomatic relations with Israel.
In recent months, Israel's relationship with Turkey has been under severe strain over Tel Aviv's refusal to apologize and pay compensation for the deaths of eight Turkish nationals and a U.S. citizen of Turkish origin who were killed in an Israeli raid on a Gaza-bound aid flotilla in 2010.
The breakdown of the relationship between Tel Aviv and Ankara, risked further isolating Israel on the regional level, but since then Israeli officials appear to have made efforts to ensure they maintain their ties with Egypt.
Earlier this month, Israeli Defence Minister Ehud Barak issued an apology to Cairo following the deaths of six Egyptian soldiers who were killed by Israeli soldiers in August.
However with Egypt set to hold parliamentary elections in November in which the Muslim Brotherhood , a party that opposes the State of Israel's right to exist , is set to win a large portion of the votes, uncertainties about the Israeli-Egyptian relation still exist.