'I'm not coming to a retirement home, I want to win': Wayne Rooney determined to succeed at Everton
Rooney said there was 'only one place he was going' after becoming aware of Koeman's interest.
Wayne Rooney has outlined his ambition to win trophies at Everton and says his boyhood club is moving in the right direction under Ronald Koeman, who believes the former Manchester United captain's experience will prove vital in Everton's quest for silverware.
Rooney, 31, became Everton's ninth signing of the summer as he re-joined the Toffees on a two-year deal from United on Sunday (9 July) and was visibly thrilled to be back at Goodison Park, the place he left 13 years ago, aged just 18.
Despite spending so long away from Everton and winning everything there is to win at Manchester United, Rooney's love for the Blues never faded - proven by his confession to wearing Everton pyjamas throughout his spell with the Red Devils.
But despite the fairytale element that inevitably thrust comes with his move back to his boyhood club, Rooney stressed he is "not coming into a retirement home" and is determined to make use of his second spell with Everton by winning silverware.
"It feels great [to be back]," Rooney said in his press conference. "I was excited this morning to go into training and get going, I think it's an exciting time for myself and the club. We're moving forward, signing the right players and we're hoping this will be good for us.
"All you want to do is improve on last year and that's what we want to do, we want to keep pushing and bringing trophies to the club. I feel like the club is moving in the right direction, the manager has his ideas on who he wants to bring in and we need to make sure we can do that.
"I think I play like I have got a point to prove, I'm not coming into a retirement home, I want to win. I will build my fitness in the next few weeks it's the right challenge for me in my career.
"Of course, there were other options there for me - but as soon as I knew Ronald wanted to bring me here, there was only one place I was going."
Many have questioned the decision from Everton to bring Rooney back to Merseyside. He was fearsome at Manchester United in his heyday, but that was some time ago.
Nevertheless, Koeman saw fit to sign Rooney, who he believes can play in a number of positions, but refused to be drawn on whether Everton would press on with deals for Swansea City's £50m-rated Gylfi Sigurdsson and Arsenal forward Olivier Giroud, who could be available for around £25m.
However, the former Southampton boss hinted he may provide an update on the attacking duo in due course and believes the arrival of Rooney has provided his squad with something they have lacked for some time; experience of winning trophies.
"So far we're doing good business and we will see in the next weeks that maybe we will do more," Koeman said. When pressed about Giroud and Sigurdsson, he added: "The next press conference you will get the right answer. You can mention names but I will not respond about that.
"We already did some signings, all different ages, we missed really a player like Wayne who has that experience, that's what we need to win something.
"He's really that striker, a player with those qualities can play different positions. He can be a 10, he can play in a free role, can be the nine, the seven. The qualities of the player are the most important, we like to win trophies and that's a feeling that not all the players have in Everton.
"We're trying to get the best team possible, the experience to win titles is something important for Everton and is one of the reasons why we tried to bring Wayne back."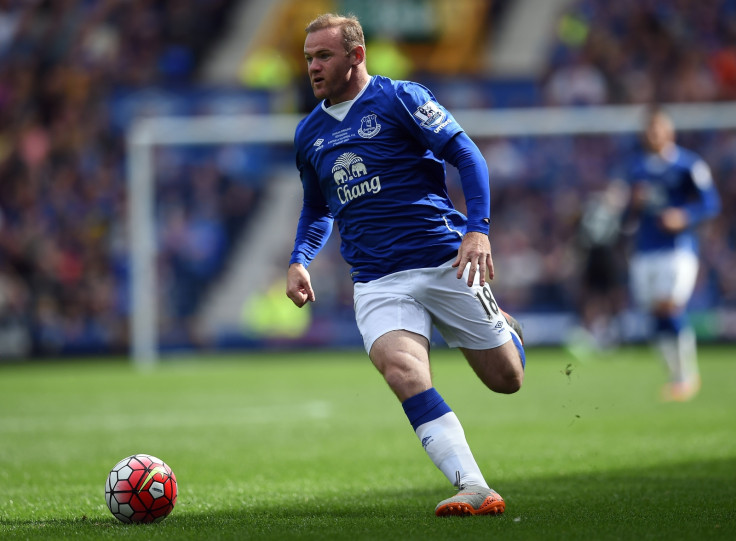 © Copyright IBTimes 2023. All rights reserved.