Marseille are confident that they will sign Olivier Giroud from Arsenal in a deal worth around €28m (£25m).
The Daily Telegraph says Giroud is open to the idea of leaving the Gunners after the club confirmed the arrival of Alexandre Lacazette in a club-record £52.6m deal from Lyon this week.
The 30-year-old signed a contract extension at the Emirates Stadium in January, and stated as recently as a few days ago that he was motivated to win more titles with the club.
However, the arrival of Lacazette is bound to restrict Giroud's first-team opportunities, with the Frenchman now recognising that his interests are likely to be best served by joining another club.
Everton, West Ham and Lyon have also been linked with Giroud, who scored 12 Premier League goals for Arsenal last season.
The former Montpellier striker admitted in an interview last month that he was frustrated with the lack of playing time in the 2016/17 campaign and said he would discuss his future with Arsenal boss Arsene Wenger.
"I'll talk to the coach," he was quoted as saying by Reuters. "I had limited playing time but, at some point, there are things I will not be satisfied with – another year with such low playing time. It will be necessary to think with my family and advisers.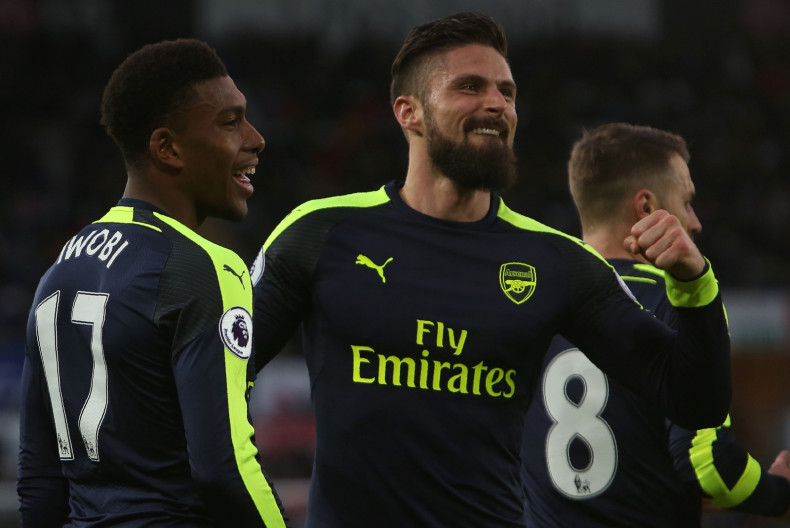 "I still have three years with Arsenal, so my future is for now with Arsenal. I feel good, I want to win the championship of England. Afterwards, I do not know what my near future will be."
Meanwhile, Lacazette has revealed that he was convinced to join Arsenal by his former France Under-19 teammate Francis Coquelin.
"We've had a lot of contact over the last few years and even more over the last few weeks, of course, since it became increasingly likely that I would come to Arsenal," Lacazette was reported as saying by the London Evening Standard.
"He has said only good things about Arsenal, which is not surprising because he wanted me to join the club. Even without that I still really wanted to come here."