Antoine Griezmann has opened the door to a summer move away from Atletico Madrid admitting that the club's ambitions at the moment do not match his, as he is keen to win trophies.
The French forward had revealed just a day before that there is a 60% chance that he could move to Manchester United in the summer. But he has now confirmed that it could also be Germany, China or the United States.
The Red Devils have been strongly linked with a move for Giezmann, with reports suggesting that he has agreed a £280,000-a-week ($363,132) deal with the Old Trafford club. But United will have to meet his €100m (£86.6m) release clause in order to convince Atletico to let him leave.
The 26-year-old revealed that his future will be decided in the next two weeks while speaking on a French TV show, but made it clear that he is ready to move on from Atletico, as he is keen on winning trophies, which have been hard to come by with the Spanish capital club.
Diego Simeone's side have made the finals of the Champions League on two occasions in recent years and made the semi-final this season. However, they have failed to get their hands on the trophy with city rivals Real Madrid beating them all three times.
"Today, if I have to move it will be no problem," Griezmann said, as quoted by Sky Sports. "It may be England because that is fashionable, Germany, China or the United States. I'm ready to go."
"We finished third in La Liga. It was the objective of the club but we as players, we want more. I want to win titles. I've come to a point where playing well and scoring goals is not enough anymore. That's it. Winning titles is what I will look for this summer when deciding on my future," the France international explained.
"With Atletico [we] have had a final and a semi-final of the Champions League, we're close, but we lack something."
Atletico are currently challenging a transfer ban imposed on them by Fifa and are waiting for a verdict from the Court of Arbitration for Sport (CAS). As it stands they will not be allowed to sign any players in the summer.
Griezmann is aware that the CAS verdict will play a major role in his future, as Atletico could be reluctant to sell their best player if they cannot bring in a replacement. However, if the ban is lifted, the La Liga side are said to have a verbal agreement to sign Ligue 1's second highest goal scorer Alexandre Lacazette.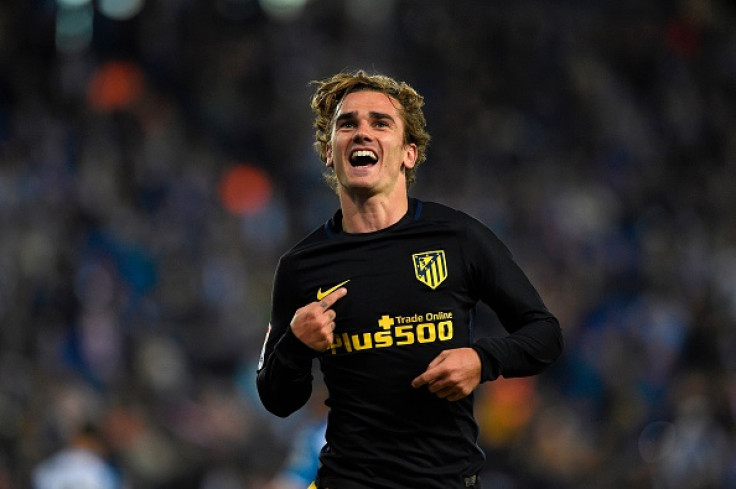 "The club will see what to do, it will depend on the transfer [situation]," Griezmann added.
"I do not know if they understand, but all the players, you the media, my family, know that I love football to win trophies. I want to taste this."