Seventeen women who served as ministers in France have signed a declaration against sexual harassment in politics. Among them are current and former ministers including Christine Lagarde, head of the International Monetary Fund and a former French finance minister.
The declaration in the Journal de Dimanche newspaper read: "Like all women who have entered spheres that up until then were exclusively male, we have had to fight against sexism.
"It is not for women to have to adapt to these places, but for the behaviour of certain men to change."
The statement continued: "We encourage all victims of sexual harassment and sexual assault to talk and complain. We ask our parties and our political groups to verify if such acts were committed and if that was the case, to help the victims to get to the truth."
Among the instances of sexual harassment experienced by women include inappropriate behaviour from men. "They feel entitled to have a laugh and to make unwelcome gestures such as patting a woman on the buttocks," another signatory, former Women's Rights Minister Yvette Roudy, told French news channel La Chaine Info.
"Some women aren't so offended but others are very offended and are now speaking out. It's time women talk about it and make it known that they are not being complimented but are effectively being treated as whores," she added.
On Monday 9 May, Denis Baupin, deputy speaker of the National Assembly, resigned over sexual harassment claims from eight women, which he refutes. Baupin is alleged to have groped one female Green Party member and sent explicit messages to others. One of his accusers, Sandrine Rousseau, the Green Party spokeswoman, told a Mediapart investigation that the 53-year-old had groped her breast in a hallway and attempted to kiss her.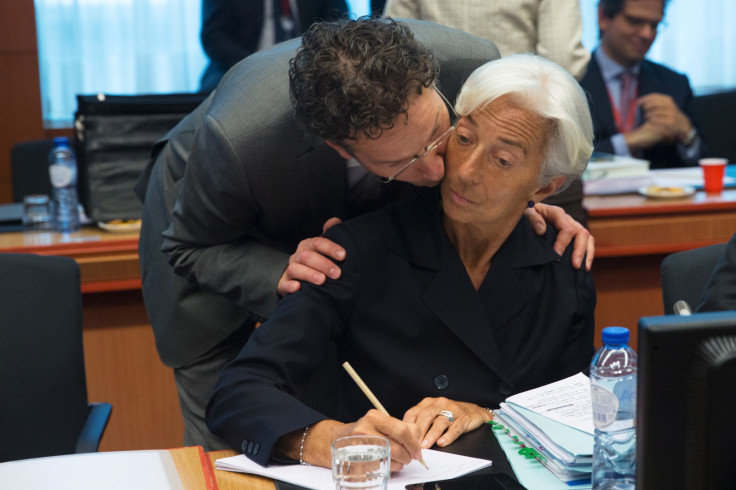 According to a Guardian report, Elen Debost, another politician in the Green Party, allegedly received many messages of sexual harassment from Baupin including: "I am on the train and I'd like to sodomise you wearing thigh-high boots."
Baupin's lawyer denied the women's claims, calling them "mendacious, defamatory and baseless" charges. The women decided to come forward after the deputy speaker gave his support in March to a campaign condemning violence against women.
Lagarde has headed the IMF since 2011, when her predecessor, Dominique Strauss-Kahn, resigned his post after allegations of sexual assault were made against him.