Archaeological research conducted at a prehistorical site in Florida has revealed that hunter-gatherers lived in the region more than 14,000 years ago, long before the Clovis culture arrived in the Americas.
The Clovis culture is a Paleo-Indian culture, which scientists believe to be one of the first human civilisations to have come to the Americas, and to have spread to the south-east between 12,900 and 13,200 years ago.
However, the latest research, based on radio-carbon dating and published in the journal Scientific Advances, suggests other human populations may have been there before.
New radiocarbon dating
The archaeologists have conducted an in-depth field research at the Page-Ladson site – a 30ft deep sinkhole in the Aucilla River containing ancient artefacts and mastodon bones. Divers went in and retrieved some prehistoric objects underwater.
In the 1980s and 1990s, excavations had already been carried out at the site. Several 14,000-year-old stone tools and a mastodon tusk had been discovered. However, the findings had received little attention at the time because the objects were considered too old to be real and questionable because they had been found underwater.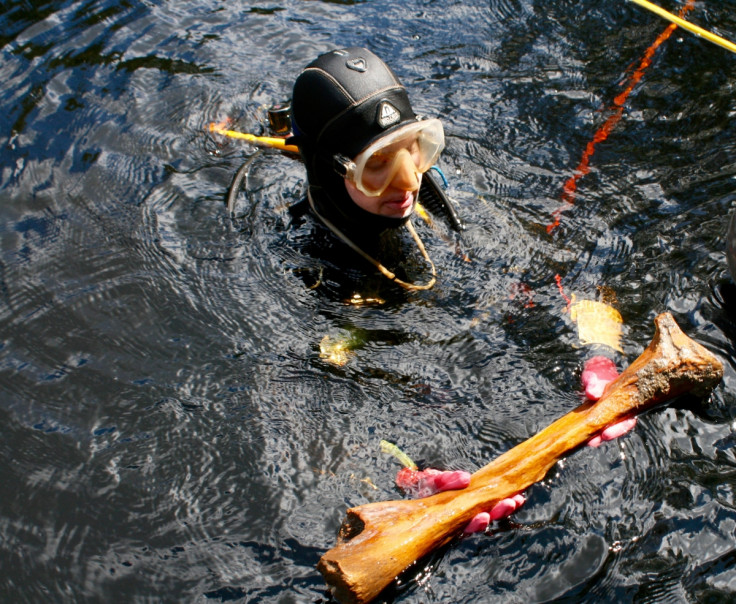 Based on new modern technologies, the latest radiocarbon dating of stone tools and animal remains recovered from the riverbed is considered accurate. The experts find that the objects date back to 14,550 years ago. This makes the Page Ladson site the oldest radiocarbon-dated site in the Americas.
What does this tell us?
Combined with previous analysis of prehistoric objects discovered at other sites in South America - such as Monte Verde in Chile - these results point to the presence of human populations in this region of Americas before the arrival of the Clovis culture.
The archaeologists also got the opportunity to learn about the traditions of these pre-Clovis populations. Among the objects they dated was a biface - a knife with sharp edges on both sides used to cut animals.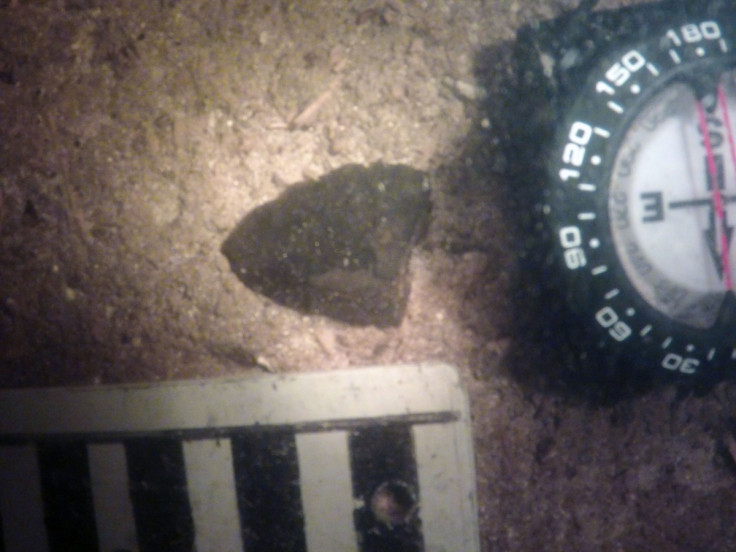 Looking at a mastodon tusk which had been retrieved from the river during the 1980s and 1990s exploration, they found it displayed obvious signs of cutting created to remove the tusk from the skull. The 14,550-year-old biface could thus have been a key tool for a form of hunter-gatherer culture, removing tusks to feed themselves.
"Each tusk this size would have had more than 15 pounds of tender, nutritious tissue in its pulp cavity, and that would certainly have been of value," says Daniel Fisher, a palaeontologist from the University of Michigan who examined the tusk. Another possible reason to extract a tusk is that ancient humans who lived in this same area are known to have used ivory to make weapons.
"This is a big deal," lead author Jessi Halligan concludes. "There were people here. So how did they live? This has opened up a whole new line of inquiry for us as scientists as we try to understand the settlement of the Americas."