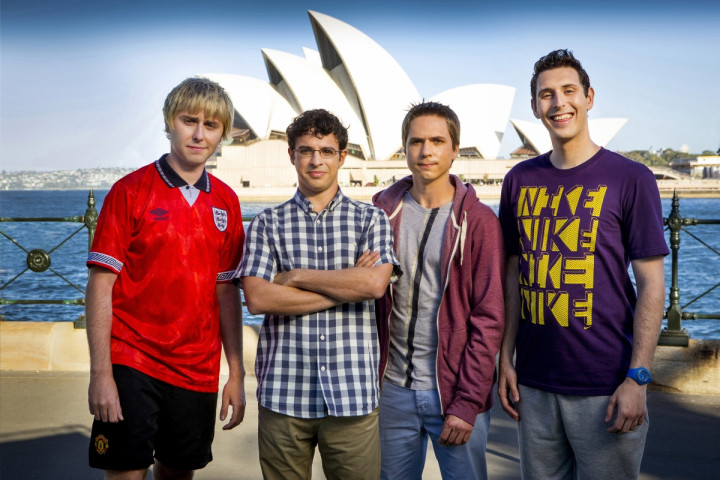 The Inbetweeners 2 has recieved it's first full-length trailer ahead of its release later this summer.
In the sequel to the highest-grossing British comedy ever Simon Bird, James Buckley, Blake Harrison and Joe Thomas return as the loser college friends who reunite in Australia when they join Jay (Buckley) on his gap year.
Warning: This trailer contains some strong language.
In 2011 the exploits of Will, Simon, Jay and Neil exceeded all expectations in their first film following three successful, award-winning series on E3, taking £50 million at the box office.
Series writers Damon Beesley and Iain Morris are taking over director duties from Ben Palmer.
Last month a teaser trailer was release for the film, which also stars Emily Berrington, Freddie Stroma and future Star Wars star Daisy Ridley.
Film4 have confirmed that the film will be released in the UK on 6 August