The Narendra Modi government in India has approved the induction of a new regiment of advanced BrahMos supersonic cruise missiles in the Indian army at a cost of Rs 43bn (£481m, $642m). The regiment will be deployed in the northeastern state of Arunachal Pradesh to counter the security threat posed by massive Chinese military infrastructure along the 4,057-km-long Line of Actual Control near the India-China border.
The BrahMos missiles with "trajectory manoeuvre and steep-dive capabilities" will form the fourth such regiment for the Indian army, with three Block-I and II missile fleets already operational in the army since 2007.
The new BrahMos regiment was approved recently during a meeting of the cabinet committee on security, chaired by the prime minister. The regiment will primarily consist of around 100 advanced missiles, and five mobile autonomous launchers on 12x12 heavy-duty trucks and a mobile command post to counter any threats emerging from China, the Times of India reported.
The new variant of BrahMos "can take a steep dive up to 75 degrees. Defence scientists are already working on achieving a 90-degree steep-dive capability, which in the future can lead to acquiring an aircraft carrier-killing capability", a source told the paper.
The BrahMos missiles, jointly developed with Russia, are non-nuclear missiles with a range of 290 km that have "nine times more kinetic energy than sub-sonic missiles", making them more destructive. They reportedly fly at a velocity three times the speed of sound at Mach 2.8 and have "a combined high-low trajectory" to attack enemy defence systems.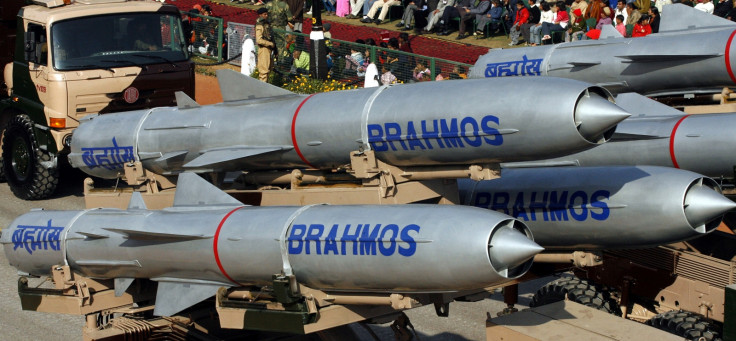 The missiles have become the Indian army's most preferred precision-strike weapon since their induction in the forces and the Indian Navy too has already installed the missiles on 10 frontline warships, the newspaper added. BrahMos chief Sudhir Mishra had earlier told the Indian daily that they now want to begin testing the missile from Sukhoi-30MKI fighter jets. The tests are likely to happen this year, he said.
The latest contract for the advanced version of the missile will take the total orders placed for BrahMos so far to over Rs 310bn.