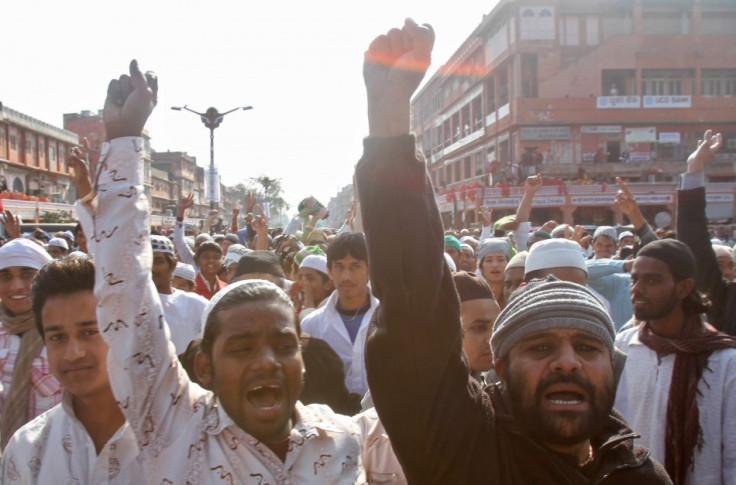 Salman Rushdie's Satanic verses continue to anger radical Islamists after the author was forced to cancel an event in India following new threats.
The British-Indian author will not attend the Jaipur Literature Festival after Indian authorities warned him he was a potential assassination plot target at the event.
Some Indian Muslim groups reacted angrily at the announcement the author had been invited to the event, one of Asia's largest literature festival, even demanding the government officially bar him from entering the country.
"I have now been informed by intelligence sources in Maharashtra and Rajasthan that paid assassins from the Mumbai underworld may be on their way to Jaipur to eliminate me," Rushdie said in a statement read out by the festival producer.
"While I have some doubts as to the accuracy of this intelligence, it would be irresponsible of me to come to the festival in such circumstances."
The Fatwa issued by Iran's Ayatollah Khomeni might have been withdrawn but the book is still banned in India and the 65-year-old is still often vilified by radical Islamist groups.
Rushdie is now expected to participate via a video-link, festival director William Dalrymple told Reuters.
"This is the result of a tragic game of Chinese whispers. The reality of Rushdie's writings is completely different from the way they have been cartooned and caricatured," Dalrymple also told reporters.
Rushdie's withdrawal from the event prompted a debate about democracy in India.
"We need to question and debate as to how a person's individual ideas and notions are being blocked... why do we continue as a nation to succumb to one pressure or the other," festival organizer Sanjoy Roy said. "This indeed is a huge problem for Indian democracy."
For the Muslim groups who opposed the visit however the results marked a "a victory of democracy because some Muslim organisations, including Darul Uloom Deoband, had opposed the visit to India in a democratic way," Vice-Chancellor of Darul Uloom Deoband, Maulana Abul Qasim Nomani told reporters.