India set to launch 22 satellites on one rocket to take on Elon Musk and Jeff Bezos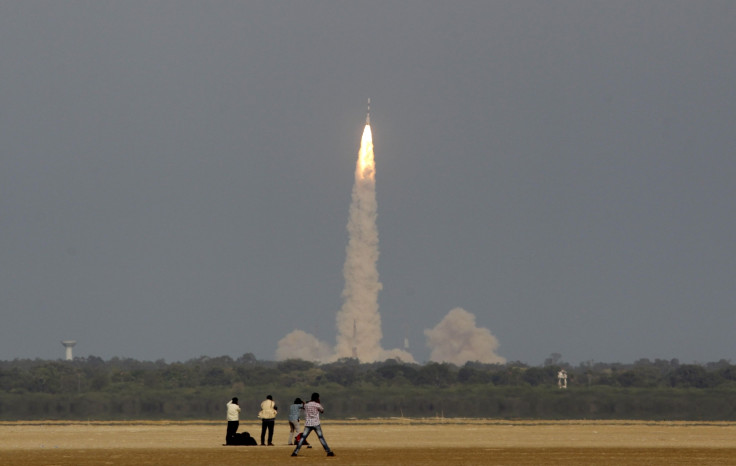 The Indian Space Research Organisation (Isro) is launching 22 satellites on one rocket in a new move to compete with commercial spaceflight companies by Elon Musk and Jeff Bezos. The lift-off scheduled for 20 June is considered to be the biggest single launch by India.
In May, India conducted a successful test of a space shuttle prototype – Reusable Launch Vehicle (RLV) – meant for use to deliver satellites into orbit in the future.
Isro chairman A S Kiran Kumar said satellites from the US, India, Canada and Germany, which would observe and measure earth's atmosphere, would enter orbit after lift-off from the Sriharikota barrier island in the southern state of Andhra Pradesh.
Of the 22 machines, one is an Earth observation satellite to capture light invisible to the naked eye. The move to launch satellites has surged as tech companies, internet providers, airlines as well as car makers seek seamless bandwidth connectivity for communications.
"Unless you keep yourself abreast and look to the future on how to make things better, how to make it more cost-effective, you run the risk of becoming irrelevant. So you have to take care of these threats," Kumar told Bloomberg.
According to Kumar, India needs to double the number of satellites although it has about 35 satellites in orbit for different sectors such as broadcasting, navigation, scientific exploration and weather monitoring.
"We need to make more launches and we have to build more satellites," said Kumar, "So we are trying to make that happen. We're reaching a stage where every month we are having a launch."
Meanwhile, Ajey Lele, a senior fellow at the Institute for Defence Studies and Analyses, believes India needs to expand its space programme to meet the stiff competition from the private sector and other nations. "Right now, India has got only one launch site," Lele said. "So, it needs to develop another site within India or maybe somewhere else."
In 2014, a total of 208 satellites were put into orbit as opposed to 107 satellites launched a year ago, as countries like India and Indonesia were trying to make phone service available to people. After China, India is the second largest emerging market in smartphone technology.
© Copyright IBTimes 2023. All rights reserved.