India celebrates successful space shuttle launch
India has conducted a successful test launch of a space shuttle prototype that it hopes to use to deliver satellites into orbit in the future. The indigenously made Reusable Launch Vehicle (RLV) was launched atop a booster rocket from Sriharikota in the southern state of Andhra Pradesh at 7am local time (1.30am GMT) on 23 May.
Reports say the winged craft was lifted beyond the lower atmosphere by the rocket before it separated, with the shuttle then ascending another 20km (12 miles) at hypersonic speed.
It then re-entered the atmosphere at more than five times the speed of sound before crashing into the Bay of Bengal.
The mission was designed to gather information on hypersonic flight and lasted about 10 minutes from lift-off to splash-down, the Hindu newspaper said.
"Everything went according to the projectory," a spokesman for the Indian Space Research Organisation (Isro) said, and added that the crashed space craft would not be recovered from sea.
Low cost launch mechanism
The mission is the first of four phases of a technology demonstration project, or RLV-TD, at the end of which India hopes to have a viable space shuttle programme.
Subsequent tests will focus on landing, atmospheric re-entry and propulsion, with the final prototype not expected to be ready until 2030.
The Indian government has invested 1bn rupees (£10m) in the project.
"The RLV is a mechanism for us to bring down the cost of launch," Isro chairman Kiran Kumar told the Times of India.
"We intend to go through a series of technology demonstration exercises, the first one of which... is a hypersonic experiment.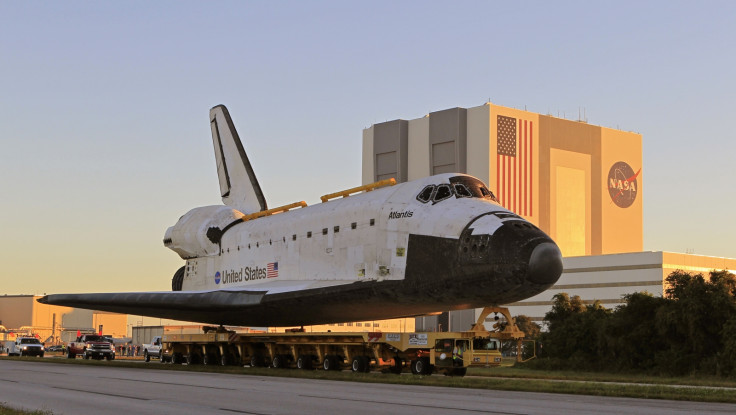 "We are designing for the first time a winged body, which will come back from space. It will be carried up on a solid rocket motor.
"In addition, this is the first of a series of experiments and we still have a long way to go until we reach the actual RLV, which will give us a tremendous capacity in terms of launching at a very low cost," Kumar added.
Prime Minister Narendra Modi congratulated mission scientists with a tweet, saying: "Launch of India's first indigenous space shuttle RLV-TD is the result of the industrious efforts of our scientists. Congrats to them."
Space shuttles have not been used in missions since the US retired its fleet of reusable spacecraft in 2011.
© Copyright IBTimes 2023. All rights reserved.