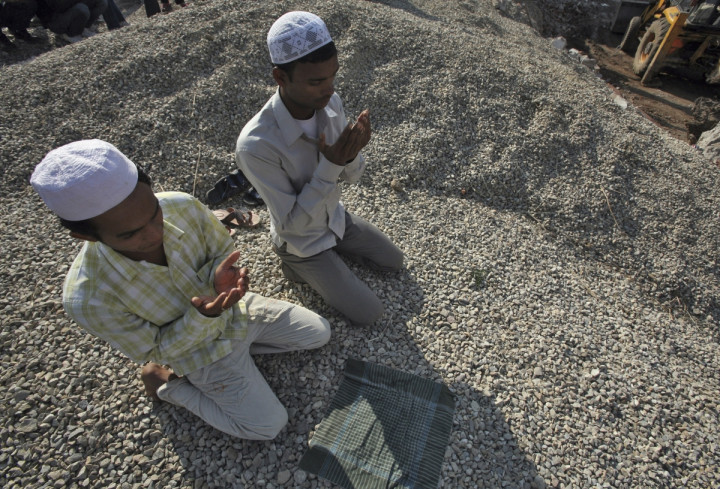 Seven people have been arrested by police in the south Indian state of Karnataka for allegedly sacrificing a 15-month-old baby girl, reportedly according to Islamic belief, even though the Qur'an strongly condemns human sacrifice.
They allegedly mutilated the infant's body into several pieces in the hope that the practice would lead them to a hidden treasure trove.
One of the accused was the child's father Shamshad Alam, a local Muslim cleric in a village of Gulbarga district, 584km (360 miles) from Bangalore.
The child went missing on 21 May and a missing person complaint was registered.
Later, the girl's mutilated body was found behind the cleric's house. The sacrifice is believed to have taken place in a fort where blood spatter was found.
Police say that some parts of the child's body, including the head, are still missing.
"The beheaded body of a child was found in Firozabad. When our team visited Hasapur fort for investigation, Shamshad and his six associates tried to flee from the scene. Mashaq, one of the accused, was injured while jumping from the fort and was admitted to Basaveshwar Hospital in Gulbarga. Shamshad had conspired with the others to sacrifice his daughter in order to reach the treasure the conspirators believed was buried in Hasanpur fort," superintendant of police Amith Singh told reporters.
The baby was believed to have been killed on 24 May. An autopsy report is awaited.
One of the suspects has died in police custody, reportedly due to injuries sustained while trying to escape. His death has been referred to the Criminal Investigation Department and human rights authorities.