Robert Pires became the latest veteran footballer to sign up to the inaugural Indian Super League (ISL) - a 10-week tournament that teams India's best players with some familiar faces of old from the Premier League.
Already delayed by three weeks, the inter-city competition is set to finally kick off on 12 October and conclude on 20 December.
The league, which was founded in October 2013, hopes to boost the sport's popularity in a country where cricket reigns supreme as the nation's favourite sport.
However, a Premier League study revealed almost 90 million Indians aged between 16 and 69 are interested in England's top division, with more than 48 million supporting a club, and ISL organisers are hoping to capatilise on the huge market.
Players who have either retired from or departed England's top league who will be pulling on shirts for their respective sides include Pires's Arsenal team-mate Freddie Ljungberg, former Liverpool and Portsmouth goalkeeper David James as well as the Anfield club's 2005 Champions League hero Luis Garcia.
Spain's Joan Capedevilla will also add some World Cup-winning credentials to the line-up, while local fans will recognise Indian national team midfielder Lenny Rodrigues, who was the first to be drafted in by Team Pune, and his midfield partner Mehtab Hussain, who will play for Kochi Blasters FC.
One surprise omission from the draft was Brandon Fernandes, an Indian prospect who has been undergoing trials at Reading, Leicester City and Sunderland.
Co-owners of franchises include former India Test captain Sourav Ganguly and India's golden boy, Sachin Tendulkar.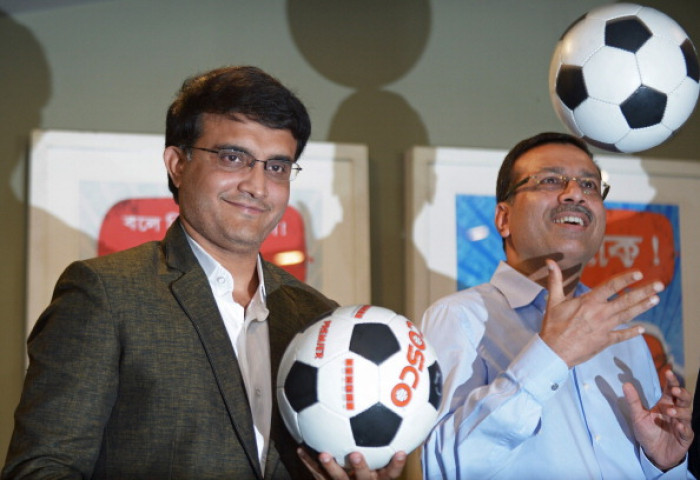 Indian Super League will consist of eight franchises:
Delhi Dynamos FC
Atletico de Kolkata (Marquee - Luis Garcia)
Team Bengaluru
Kerala Blasters FC
Team Mumbai
Team Pune
Team Goa
North East United FC (Joan Capdevila)
Format
Each team will play each other twice, once at home and once away. The top four teams at the end of the season will qualify for a final knockout with the semi-finals played in a two-legged format and a one-legged final.<sup>

Each team must sign at least one marquee player while they must also sign seven other foreigners. Of these seven, only two can be signed directly by the club with the other five coming from the foreign player draft. Each team must also have 14 domestic players, four of whom must be local to the city they represent.<sup>

The league will not promote or relegate teams but instead form eight franchises each time.
Criticism
Despite the excitment surrounding the ISL's inception, not everyone is convinced that the marquee players will attract fans or local players.
"It's a good marketing strategy but in the end, it all boils down to the standard of football," former India player Satyajit Chatterjee told Reuters.
"Young fans want good football and they've grown up watching the English Premier League, La Liga and the Bundesliga. They won't settle for anything less.
"I don't think over-the-hill players can dish out that kind of football," added Chatterjee.