India's censors have banned Lipstick Under My Burkha because it shows Indian women as humans
The decision not to allow the film exposes the insidious nature of Indian patriarchy.
India, home to a population of more than a billion people, poses a multitude of challenges to women including sexual harassment, forced marriages, and violence in all its forms.
Given the power of cinema in India as arguably the most influential medium to change people's perspectives, one would expect that movies humanising women and depicting them in an independent light would be encouraged by the Censor Board. Yet, this is not so.
Aptly named and purposely provocative to challenge the existing status quo, Lipstick Under My Burkha is a sex comedy that revolves around the lives of four independent women (two of them Muslim) who set out to explore their sexuality, breaking free from the shackles imposed by a misogynistic society.
But the film was shot down by India's Central Board of Film Certifications and was denied certification to be released to public on the following grounds: "The story is lady oriented, their fantasy above life. There are contentious sexual scenes, abusive words, and audio pornography... hence [the] film [is] refused."
Anyone who remotely follows Bollywood can see right through the bizarre morality twist the board has spun to justify its banning of the movie. Why, numerous Indian movies—sex comedies told from a male perspective such as Masti, Yaariyan, Mastizaade—are replete of "contentious sexual scenes", "abusive words", and "audio pornography". How come the guidelines didn't apply to these movies?
"The story is lady oriented": That is what unsettles the privileged male egos of the gentlemen sitting on the board. An idea so alien, so novel: Women not being the subservient recipients and objects of desire for men, but autonomous human beings taking agency over their bodies? Surely, Indian society is not ready for such a radical lesson in gender equality, the concerned gentlemen must've thought.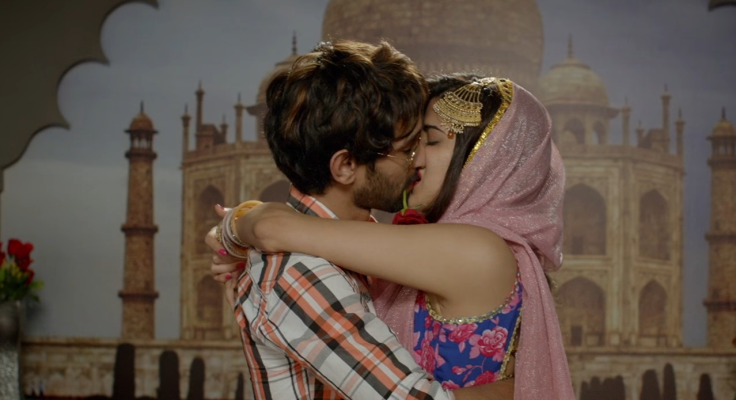 You see, women in patriarchal societies are not really considered actual human beings with thoughts of their own, desires of their own. No, their humanity is only acknowledged insofar as it serves the needs of men, the meta-humans of the patriarchal world.
Because what is the definition of a "good woman" in a patriarchal society? A good woman — a proper lady — doesn't have strong opinions (or if she does, doesn't voice them) and is unconditionally obedient "for the greater good of the family". Observe an insidious pattern here?
Free will and the ability to think, the only things that set us apart from animals: insidiously suppressed and strangled – all in the name of raising up a "good" woman.
"The popular Indian cinema narrative is dominated by the male gaze," says Alankrita Shrivastava, the director of Lipstick Under My Burkha.
"Women are objectified, there to fulfil the desires of men, or they play simply peripheral, subservient parts. Women are either heroic and pure – like goddesses – or they are vamps, to be shamed and discarded. There is very little space for realistic portrayals of ordinary women who laugh and cry, who are flawed and funny, who have desires and dreams of their own. Women who are struggling to gain agency over their own lives and bodies. In short, real women."
And it is this nuanced portrayal of female sexuality that bothers the Indian Censor Board so much. In a society where even elected government officials blame rape victims for wearing the wrong kind of clothes, there is simply no room to depict and encourage a female identity fiercely independent of their relationship to men.
Such a narrative must be strangled and suffocated to death: you see, patriarchy demands it.
---
Ro Waseem writes about progressive Islam on his blog. He has been published in New Statesman, Huffington Post, OnFaith, & Tikkun, among others. He tweets @Quranalyzeit
---
© Copyright IBTimes 2023. All rights reserved.