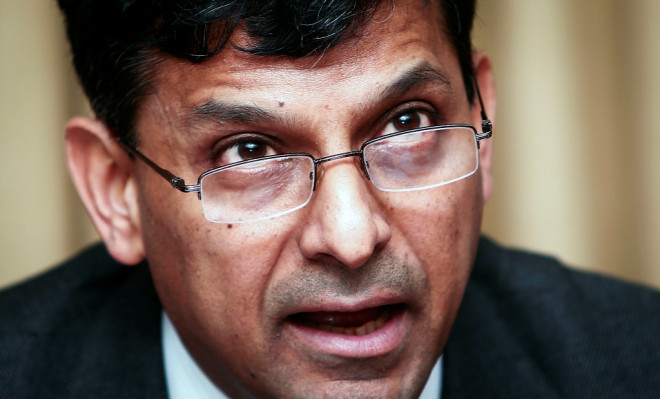 India's central bank chief has warned against any sudden moves regarding the country's rate of inflation and that the policy interest rate is appropriately set.
Raghuram Rajan, Reserve Bank of India (RBI) governor, also warned against waiting to act until inflation expectations become ingrained, but said the central bank would ignore temporary spikes in inflation.
"Rather than administer shock therapy to a weak economy, the RBI prefers to disinflate over time rather than abruptly, while being prepared to do what is necessary if the economy deviates from the projected inflation path," Rajan said in a speech on Wednesday, reported Reuters.
"In other words, the monetary policy committee will not put on blinkers and see just the inflation number," he added.
Inflation Drops
India's wholesale price-based inflation eased to an eight-month low in January as food prices moderated, offering some relief to the outgoing government that has struggled to reign in rising prices.
The wholesale price index (WPI), long regarded as India's main inflation gauge, rose 5.05% in January, government data showed on 14 February.
Core WPI inflation inched up to 3% in January, its highest level since April 2013.
Data showed that the prices of vegetables rose 16.6% in January as against a 57.33% jump in December.
January Rate Hike
The RBI announced a surprise interest rate increase in January, in a bid to rein in inflation and defend the rupee from the volatility that affected emerging-market economies that month.
The central bank raised its benchmark interest rate to 8% from 7.75%.
The move to raise the repurchase rate came days after finance minister P Chidambaram offered a reminder that the central bank had a duty to "support growth."
The decision also came amid market concerns over slowing growth in China and the probability of a further reduction in US central bank stimulus.
Rajan has raised rates thrice by a combined 75 basis points since September 2013, despite the fact that growth in Asia's third-largest economy remains at a decade low.