Incessant heavy rain has led to flooding in Jakarta. Parts of the Indonesian capital are under two-and-a-half feet of water.
The State Palace was inundated, and the National Museum was flooded for the first time in its history.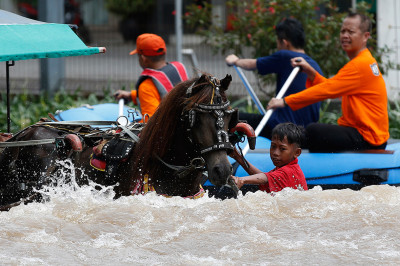 The deepest water level was 80cm, recorded in Jalan Batu Ceper Raya in central Jakarta.
Jakarta Governor Basuki "Ahok" Tjahaja Purnama said the rising sea level off the capital's north coast had exacerbated the flooding. He said the city's 44 reservoirs could not cope with the increasing volume of water caused by rising sea levels and continuous rain.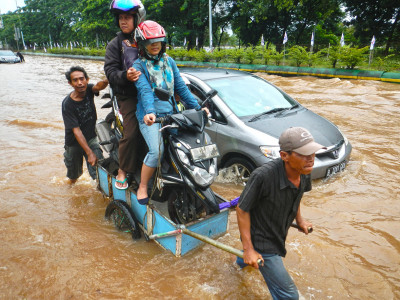 The situation is expected to worsen. The Meteorology, Climatology and Geophysics Agency predicts torrential rain will continue for several days. Indonesia is experiencing its annual rainy season, which typically hits its peak in January.