Cristiano Ronaldo's infamous bust-up with Wayne Rooney at the 2006 World Cup was a turning point in his career. That is according to Ronaldo's former Manchester United captain Gary Neville, who claims the Portuguese star returned from the tournament in Germany a much-improved player.
Ronaldo, now 31, inspired Portugal to the semi-final of the World Cup, where they were beaten by France thanks to a penalty from Zinedine Zidane. But the ex-United star attracted unwelcome headlines after he implored the referee to send-off Rooney after the England striker stamped on Ricardo Carvalho during their quarter-final clash.
"For me, it felt like he matured and became a man after the 2006 World Cup. After that tournament he became a completely different player," Neville explained to Sky Sports of his former United teammate. "Suddenly he knew when to pass, where to pass and he knew when and where to run. It all seemed to come together at once."
Ronaldo was widely criticised for winking to the Portugal bench in the immediate aftermath of Rooney's red card. But Neville has insisted he had no qualms with the behaviour of Ronaldo towards his then-United colleague.
"That was the time he was getting criticised the most by fans in this country after his famous wink at Wayne Rooney, but I would never criticise him for that," the United legend shared. "I always felt all was fair in love and war when it comes to the football pitch. As long as it was legal and you were acting within the rules of the game, then a player should try to gain all competitive advantages possible to try and win."
Ronaldo inspired United to three consecutive Premier Leagues titles and the Champions League during his last years at Old Trafford. Neville admitted playing alongside the Portuguese – who won his first Ballon d'Or crown in 2008 – was a "dream".
"I've always said that Paul Scholes, Ryan Giggs and Roy Keane were the three great players I played with over a long period, but for three years from 2006 to 2009, Ronaldo set a standard you can only dream about," Neville explained.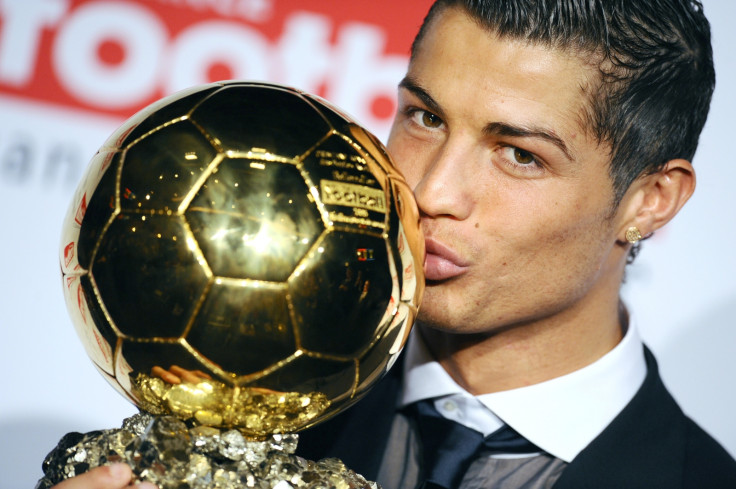 "It was a magical time when he was playing with Rooney and Carlos Tevez; I've never seen anything like it. It was amazing to watch and he was the pinnacle of it. After leaving United, he has gone on to become the best player in the world – and I think that's been proven by the Ballon D'Or wins."