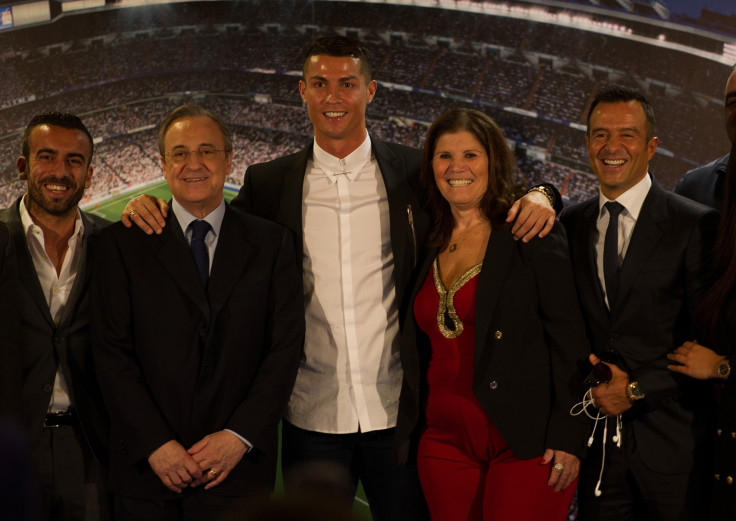 Cristiano Ronaldo has promised Real Madrid doubters he will back to his best after having signed a new deal to remain at the Santiago Bernabeu until 2021. Yet, the 31-year-old suggested that the end of his career is still far from over as he still hopes to sign another contract to continue at the Santiago Bernabeu 10 more years.
The former Manchester United star has enjoyed the worst start to the season since his arrival to the Bernabeu in the summer of 2009. The Portuguese international missed the first games of the campaign due to the injury he sustained during the Euro 2016 final and has since failed to rediscover his best form.
Ronaldo has only scored seven goals in 12 games, having only netted in three of his last 10 appearances for the club. The Portuguese legend has been even booed by some Real Madrid fans during some home encounters this season while his last performance during his side 3-0 victory over Leganes was so poor that both AS and Marca refused to give him any mentions in their respective post-match reports.
The Portuguese international is aware about his dip in form but said that he is not concerned at all as the doubters will see the real Ronaldo again in a matter of weeks.
"The numbers (during my whole spell at Real Madrid) are impressive. I did not expect these numbers in such a short time. I'll try to do my best in these five years, always wanting to learn and knowing that football teaches you many things. Whether I score or not is not as important as you think. After winning the Champions League, Euros and renewing, it is a dream year, a year that I would have never expected. I know that within a few weeks we will see Cristiano again," the Real Madrid legend said, while also playing down the possibility of being beaten by his Barcelona nemesis Lionel Messi for the forthcoming Ballon D'or award.
"The important thing is to collectively win some important titles. I will continue working with the drive to always improve. I feel comfortable, it is the beginning of the season and the best is yet to come. I'm not obsessed with awards, it is something that comes naturally and I am relaxed and happy."
Ronaldo was addressing the media after on weekend the club announced an agreement for the Portuguese to continue at Real Madrid until he is 36-year-old. He is delighted to have sign such a long-term deal but said that it will not be his last one as he wants to continue playing until 41.
"You never know. I want to stay here and finish here. It is not my last contract, I want to keep going until I'm 41, but now the most important thing is this special moment that makes me happy and my family too," Ronaldo said. "It is a very special day for me, a very important day for my relationship with Real Madrid. This club is in my heart. It is a unique moment in my life, renewing for five more years and it is not the last contract because I want to stay here many more years."