In episode four of Inside Tech City, Alistair Charlton speaks to Russell Hall about Hailo, the taxi-hailing iPhone app he co-founded in London and which has become a global success story.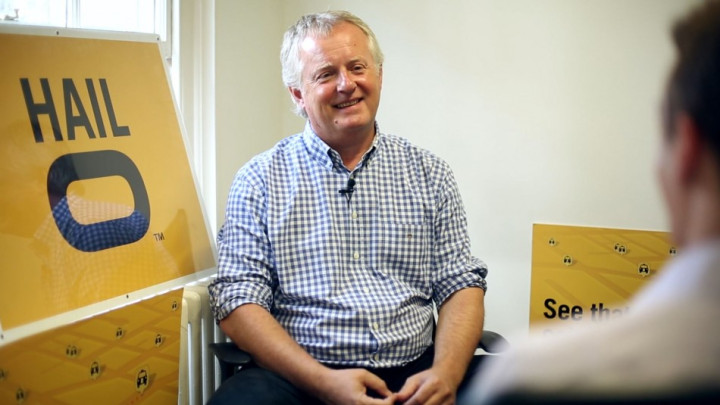 Hailo isn't your typical Tech City startup. With offices in the grand but surprisingly cramped setting of Somerset House, Hailo doesn't have the slides and tree houses of Mind Candy, nor the model rockets and brightly coloured cafes of Google Campus, but that doesn't mean it has been any less successful.
Launched by Russell Hall and two fellow taxi drivers in November 2011, Hailo is a service whereby iPhone users can summon a London black cab from anywhere in the city, be collected, and pay with a credit card saved to the app. Meanwhile, a driver-facing application gives cabbies notifications when potential passengers looking for a ride are nearby and wanting their service.
Hailo is used by 38,000 taxi drivers in eight cities around the world, with more than 12,600 operating in London - half of all black cabs - and the service claims to be used globally every four seconds. Revenue comes from the company taking a 10% cut from all fares received through the app.
Hailo has experienced rapid expansion, fuelled by taxi drivers not wanting to miss out on a service that is fast becoming an industry standard, but this growth involved hard work, luck, gambles - and a chance meeting with Peter Stringfellow.
Quite mad
"People said we were quite mad because we were sacrificing our families and our social lives to meet every single day in a little office in Carnaby Street," Hall tells me, recalling Hailo's early days. "And we met all through the winter of 2010/11 and during that time we formulated the driver app. This was quickly followed by the passenger app."
Hall believed in his product, which he unashamedly calls a "brainstorming concept, an entrepreneurial, magnificent idea" but no bank was interested in funding his plans, so he turned to venture capitalists (VCs) - returning with $50 million (£32m) of investment and a lesson to all budding entrepreneurs looking for funding.
"We knew we couldn't go to a bank and get that kind of money because we just knew they wouldn't give us it, and I think with the venture capitalists they would see a bit more of a gamble, especially if you sell it well and you have a roadmap so when you sit down at board meetings you can say you're going from here to here, here and here, and [VCs] absolutely adored us [for that]."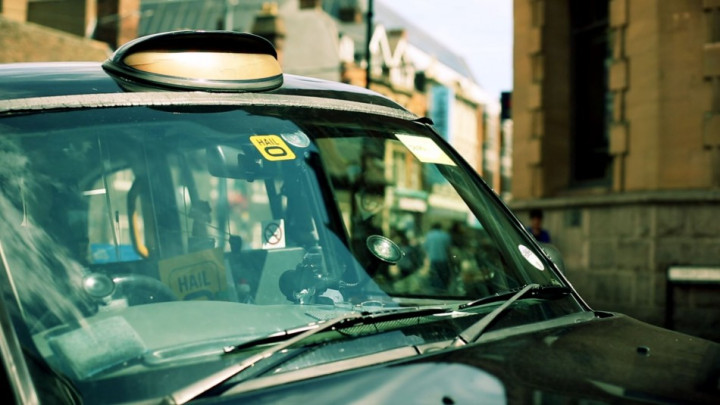 Difficult
"It's very difficult at first [to ask for funding] because we didn't have [a product to show]. It's difficult when you haven't got an app and you're trying to sell this brainstorming idea, [but] no one gets onboard."
Thankfully for Hall and Hailo, Skype founder and billionaire investor Niklas Zennstrom saw promise in the then-unreleased duo of applications.
"Niklas Zennstrom jumped in early doors - someone who sold Skype for billions to Microsoft - when he comes on board you know at last someone actually wants to back you," Hall says.
Once Zennstrom showed interest - and $3m, shared with Wellington Partners - the floodgates opened and over the next 20 months a further $47.6m was injected into Hailo from investors whose previous partnerships include Twitter, Spotify and fellow London startup YPlan; Richard Branson is also a Hailo investor.
Expanding beyond London
"Once we got that sort of attraction it was a matter of 'right, we've got Hailo working in London, let's have a look at Europe, where can we go?' Then a bit like buses - or should I say cabs - all of a sudden six cities all came along at once.
"I feel quite privileged because I've actually used the Hailo app in every single city; for this year that was New York, Madrid, Barcelona, Cork, Washington DC, Galway - it's amazing."
The rapid growth soon attracted more than just high profile investment, and before long Hailo was in a position to make some equally high profile hirings - most notably Tom Barr, the former Starbucks executive who now leads Hailo's US activities.
A major contributor to Hailo's success and ability to scale up quickly is the passenger app, which remains universal in every country - and because the process of hailing a cab and paying is very similar the world over, adjusting the driver app is a relatively simple process.
Tech City
Although Hall admits you won't find him rubbing shoulders with Huddle and Mind Candy at one of the many 'Drinkabout' events hosted around east London, he praises Tech City and thinks now is the time for the UK to follow the US and produce its own world-changing entrepreneurs.
"I go along [to Tech City] and I listen to the pitches by different guys...it's really exciting, I'm very much for technology, especially in London. I've always looked at what's going on on the other side of the pond in Silicon Valley.
"I have done a couple of pitches to entrepreneurs at the Imperial College [London] and I think it's about time we started to produce our own entrepreneurs instead of leaving it up to old boys like myself. I think [Tech City] is a great idea."
Hall continued: "It's more like giving people the opportunity to expand new ideas. I think there's so many people that come out of Oxford and Cambridge and end up working for a bank and obviously [for them] it's the wrong thing to do - it's about giving people an opportunity to express their ideas and that's what they do excellently in the States."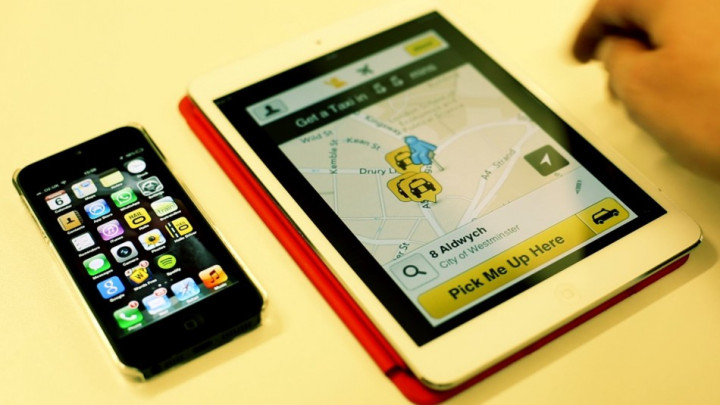 Have a gamble
I asked Hall what he has learnt from running Hailo, and what advice he would give to fellow entrepreneurs who want to create a startup - and he reveals some advice came from an unexpected place.
"You have to study the market, study what's out there, don't be frightened to have a gamble; try not to be too secretive, but make sure you're ideas are protected - definitely give it 1,000% and believe in it. What I've always done with Hailo from the very beginning is to believe in what we were going to get involved with.
Hall maybe a businessman now, but years of being a cab driver mean he can't resist telling a quick story before the interview ends.
"Before Hailo came along I picked Peter Stringfellow up in the cab. At the time we were trying to grab anybody who had money and may want to invest, and I said 'I've got this idea about a taxi app' and he said 'stop' and I said 'well I haven't told you about it yet' and he said 'you're doing something that you know about' and I think that's pretty important.
"If you know the business that you're going into then I think that's important. Do your research, don't be frightened to talk to people about it and then have a little bit of luck."
Next week, I will be speaking to Nigel Dias, who is co-founder of Croydon Tech City, an initiative which proves that hubs of technology startups can develop anywhere.
Read more: