In the first episode of Inside Tech City, Alistair Charlton visits Huddle to speak to co-founder and CEO Alastair Mitchell about how east London's startup cluster is different to the last tech bubble, and how the small companies based there have the potential to drive the country's economic recovery.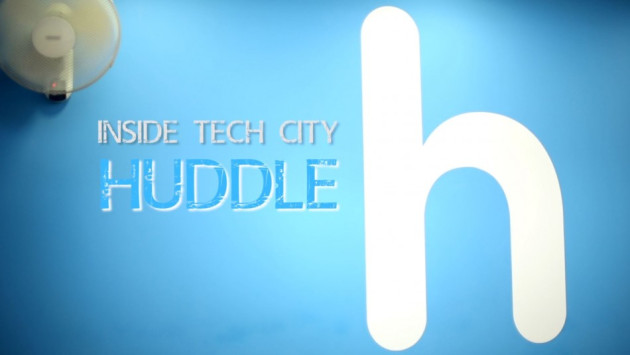 Visit any number of technology startups in east London's Tech City (or Silicon Roundabout), meet the CEOs in their 20s and 30s, admire the cartoonish company logos, gawp at the million- or even billion-pound figures appearing in investor presentations, and you wouldn't be blamed for thinking the dot-com bubble was about to burst all over again.
Have we not learnt from last time? Have we not realised that, just because a business sounds great when sketched out over a coffee, it might not have the legs to reach beyond your bedroom, let alone knock on the door of Silicon Valley?
We have learnt, according to Huddle co-founder and CEO Alastair Mitchell, who is adamant that the recent success in Shoreditch is nothing like the boom and bust of the dot-com bubble a decade earlier.
Lived though it
"It's massively different," Mitchell tells IBTimes UK from his office overlooking Old Street Roundabout which gives the area its tongue-in-cheek name.
"I lived through that. I actually started two business in the middle of the last dot-com bubble and both of them crashed and burned. I'll give you an example from the last bubble: One [startup] had $400,000 (£255,000) in revenue annually and it was trying to sell itself for $1 billion, and it got an offer for $1bn but turned it down, because it was looking for an offer for $2bn.
"That's how much of a bubble that was. Now, you are getting businesses floating and being bought for $1bn, but they've got hundreds of millions of dollars in revenue and are growing 100% a year. That is entirely different, on sustainable proven revenue - that is an entirely different world to what it was."
Informal startup
Founded in London in 2007, Huddle is an online collaboration tool used by businesses who want their employees to work on projects together online in a safe and secure environment across multiple devices. The 200-employee company has raised $40m in equity funding to date and works with 100,000 organisations, including 80% of central UK government.
Despite the corporate nature of its work, Huddle remains an informal startup at heart; the company logo is "deliberately fun", and employees are encouraged to strike a bell whenever they complete a new sale.
Branding
In his company's six-year life Mitchell has seen the pocket of east London around Old Street roundabout grow into a cluster of technology startups in the same way Silicon Valley established itself on America's West Coast decades earlier.
In early 2011 the government sought to capitalise on this growth, renaming the area Tech City and declaring it a major component in the legacy of the 2012 Olympic Games.
"Well everyone was very cynical about the brand initially...I think internationally this is more known as Silicon Roundabout than it is as Tech City so there's still a bit of a branding issue," Mitchell said. "I think the biggest thing that's happened is [the Tech City brand] has moved from being an Olympic legacy to the whole of the east London tech cluster, which I think is brilliant."
He added: "The government has done a huge amount - both this government and the previous government - to invest in initiatives around early stage: the entrepreneurial enterprise investment scheme and tax breaks and so on made it really easy to invest early-stage money - that's been awesome.
"The combination of that and a bit of PR and [the fact] that London is becoming known as a real hub for this stuff has meant that it's now thriving."
Reinvesting
Mitchell believes that, although east London was already proving itself before the government's involvement, being rebranded as Tech City "is helping" and as startups grow into successful companies, they are reinvesting in the area to give others the help they need.
"We're getting some companies that are starting to make it happen and are building a community around themselves. We all get on really well, we all spend a lot of time socialising, we're all trying to do it together.
"Then you've got people who have made money and built businesses in the previous era and now they're reinvesting, they're coming back as advisors and mentors and investors in new ideas."
Google, Yahoo
Although this reinvestment is happening, few companies in London are yet mature or profitable enough to buy startups in the same way Google, Yahoo and others can in the US.
Mitchell explained: "What [London] doesn't have compared to SIlicon Valley and San Francisco is the money and the large companies that have gone through the next stage, so you don't have Google HQ on your doorstep buying companies and investigating them, talking to them, partnering with them - so that's where I think we're lacking, having lots of big technology companies coming through."
The 36-year-old says a lack of space is "one of the biggest issues with Tech City right now". As startups grow they can no longer be accommodated for by offices provided by Google Campus (Inside Tech City, Episode 2) and are forced to move away from the area traditionally considered to be Tech City.
But as I'm to discover when speaking with Mind Candy in Episode 3, startup can be a frame of mind adopted by any business, no matter where they are or how many employees they have, and in Episode 6 I will visit Croydon Tech City, which proves clusters of tech startups can develop anywhere.
Buy British
Mitchell is passionate about making Tech City a great British brand recognised for producing world-leading technology companies, and his message to promote economic growth is clear: "Let's build some big businesses, let's facilitate that with a little bit of government aide, and step three, my biggest message is always to the UK government, which is to buy British.
"The quickest way to drive big businesses is for the UK government to buy British...that would be more effective than any investment and any tax break. Rather than buying any other technology, let's look at stimulating some of the growth here, that'll permeate through the entire ecosystem and drive these very big companies."
Next week I will be speaking with head of Google Campus, Eze Vidra, about how the search giant's presence in Tech City has helped give startups the workspace they need to grow.