UPDATE: Instagram Reassures Angry Users it Won't Sell Their Photos
Instagram is planning on changing its privacy and sharing policies to reflect its right to sell users photographs without offering any notification or payment, also stating that the change in policy cannot be opted out of.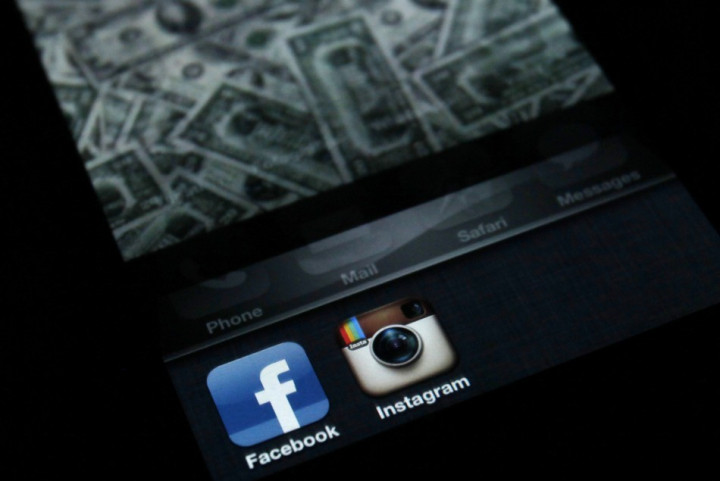 The new policy will come into effect on 16 January, just four months after Facebook completed its $1bn acquisition of Instagram. It states that Facebook has a right to distribute any content posted on Instagram without paying the user royalties:
"Some or all of the service may be supported by advertising revenue. To help us deliver interesting paid or sponsored content or promotions, you agree that a business or other entity may pay us to display your username, likeness, photos (along with any associated metadata), and/or actions you take, in connection with paid or sponsored content or promotions, without any compensation to you" explain the new Terms of Service
This means, not only your photos, but your name, location and comments could be sold by Facebook to third-parties.
Must Read: How to Download Your Instagram Photos
The updated terms of service also state the company will "not be liable for any use or disclosure of any content you provide" - a sentence which seems designed to immunise Facebook from any legal proceedings, such as class action lawsuits.
Users cannot opt out of having their pictures sold, unless that is they delete their accounts ahead of the new terms of service coming into effect next month.
Filter
Instagram is a app for iOS and Android which allows users to add filters and effects to pictures taken on their smartphones. It was seen by many as a way for Facebook to bolster its mobile efforts - an area that is considered something of a weak spot for the company.
Instagram recently passed Twitter in terms of daily mobile users, with 7.3 million people using the service every day, compared to Twitter's 6.9 million. According to Mark Zuckerberg, the service has a user base of 100 million.
Google's policies for Picasa and Google state that the company does not have the right to sell your photographs, explaining that "the rights you grant in this license are for the limited purpose of operating, promoting, and improving our services."
Yahoo's Flickr service has similar policies over user's photos, saying the company can only use the photographs "solely for the purpose for which such content was submitted or made available."
CNET's Declan McCullagh gives an example of how this new policy will affect Instagram user's photographs, explaining how a hotel or restaurant could contact Facebook and purchase pictures taken of its premises without obtaining the photographer's consent. Those pictures could then be used to promote the hotel or restaurant's website.
Unspecified future
"It's asking people to agree to unspecified future commercial use of their photos," explained senior attorney at the Electronic Founder Foundation Kurt Opsahl. "That makes it challenging for someone to give informed consent to that deal."
Twitter users have already responded to the new Terms of Service, with many people threatening to stop using Instagram if the privacy policy changes go ahead.
One Twitter user, @CrystalDKarl, wrote "I will be deleting my account before January. Seriously Facebook and Instagram, why would you go and do that?"
While many are angered by the new terms of service, others point out that Instagram is a free service and is therefore under no obligation to prioritise users privacy.
Instagram recently pulled support for Twitter Cards, meaning its photos no longer show up within people's Twitter feeds. Twitter responded by launching its own photo filter feature, meaning you can add filters to any photo directly within the various Twitter apps.
Flickr is also looking to reinvigorate its mobile photo-sharing credentials by launching a revamped iPhone app last week