Instagram CEO Reassures Angry Users it will not Sell their Photos
Photo-sharing service Instagram has said that the language used in a controversial change to its terms and conditions was a mistake, and that it does not plan to sell users' photos for use in advertising.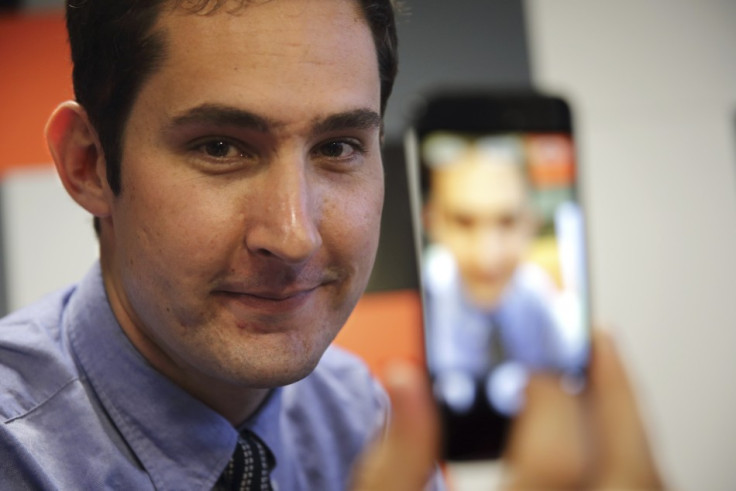 The company, which earlier this week published updates to its terms of service, due to come into effect on 16 January, explained that it does not claim ownership of its users' photos, and the new ownership rights do not change this.
The changes on Tuesday let to an angry backlash from users who saw it as a step too far with many closing down their accounts in protest at the changes.
Instagram co-founder Kevin Systrom said in a blog post on Tuesday evening, that the company is working to fix mistakes and eliminate confusion.
Systrom said: "I'm writing this today to let you know we're listening and to commit to you that we will be doing more to answer your questions, fix any mistakes, and eliminate the confusion.
"As we review your feedback and stories in the press, we're going to modify specific parts of the terms to make it more clear what will happen with your photos."
Users were unhappy at the apparent change to Instagram's policy, which seemed to suggested the company would sell users' photographs to companies, which would then use them in advertising, while the user had no say in the matter and would not be compensated.
"This is not true," Systrom insisted. "And it is our mistake that this language is confusing. To be clear: it is not our intention to sell your photos. We are working on updated language in the terms to make sure this is clear."
So what will Instagram be using our photos for?
Systrom explains: "Let's say a business wanted to promote their account to gain more followers and Instagram was able to feature them in some way. In order to help make a more relevant and useful promotion, it would be helpful to see which of the people you follow also follow this business.
"In this way, some of the data you produce - like the actions you take (eg, following the account) and your profile photo - might show up if you are following this business."
This use of users' content to promote a business to fellow users is nothing new. Facebook employs a similar system, called 'Sponsored Posts', where your profile picture, status updates and Likes can be used promoted by a company wishing to highlight a product or service.
Facebook's terms of use on this point however, are clearer on what it can and can't do with the things you post on the social network.
As for Instagram photos appearing in advertising, Systrom has ruled this out entirely. "We do not plan for anything like this [photos used as part of an advertisement] and because of that we're going to remove the language that raised the question.
"Our main goal is to avoid things like advertising banners you see in other apps that would hurt the Instagram user experience. Instead, we want to create meaningful ways to help you discover new and interesting accounts and content while building a self-sustaining business at the same time."
Who owns my Instagram photos?
Instagram users own their photos, and the company does not claim any ownership rights over them at all - this has not changed in the new terms and conditions. Systrom explained that the company respects that there are "creative artists and hobbyists alike" who add photos to Instagram, adding: "we respect that your photos are your photos. Period."
Users wishing to add an extra layer of privacy can set their account to private - again, this does not change with the new terms and conditions.
Much like Twitter, Instagram accounts can be made private, whereby a user's photos can only be seen by those who they allow to follow them.
The co-founder ends by saying that the new terms were published a month before they are due to go into force so that users can voice their thoughts on them. "We wanted to make sure you have an opportunity to raise any concerns...Please stay tuned for updates coming soon."
If users still wish to close their Instagram account, there are a number of ways to download your photos first.
© Copyright IBTimes 2023. All rights reserved.