Apple releases iOS 7 for iPhone, iPad and iPod touch to the public this week - here is our guide on how to download and install the new operating system.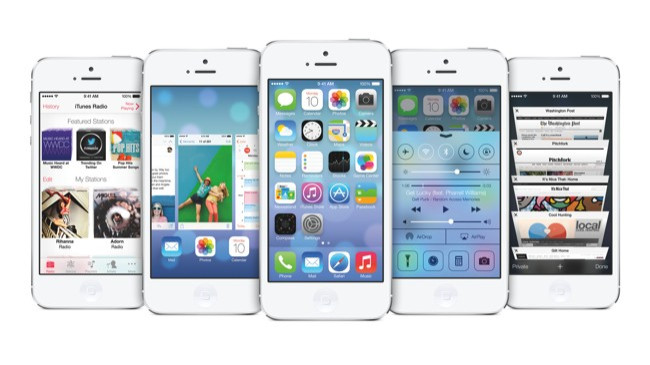 iOS 7 is the biggest change to the iPhone operating system since it was launched back in 2007, introducing a major shift in design throughout the user interface. Skeuomorphic design and real-world metaphors like green felt in the Game Center app and torn yellow paper in Notes has been replaced with clean, simple lines and a 'flat' design.
Read More: iOS 7 Review
Apple wuill release the updat eot the public on Wednesday, 18 September, and once you see that the update is available from Apple's servers, here are the steps you need to take to install it on your iDevice.
iOS 7: Compatibility
Firstly, it should be pointed out that iOS 7 will not work on every iDevice Apple has ever made. Due to performance constraints, iOS 7 works on the following: iPhone 4, iPhone 4S, iPhone 5, iPhone 5S, iPhone 5C, fifth generation iPod touch (2012), iPad 2, 3 and 4, and iPad mini.
Although all of the above devices run iOS 7, they don't all get access to every new feature; for a complete guide on what features of iOS 7 will work on your device, read our compatibility guide.
iOS 7: Backup
Before starting any major software update, like the switch to iOS 7, you should perform a full backup of your device. That way, if anything goes wrong during the installation, you can restore the device and get back everything you had saved on it.
To backup with iCloud go to the Settings app, then iCloud > Backup & Storage, and click Back Up Now.
To backup using iTunes, connect your device, sync with iTunes (this is disabled and not necessary if you already have backing up with iCloud turned on) then head to the pane of iTunes showing your connected device and click Back Up Now.
iOS 7: Updating wirelessly
Introduced with iOS 5 two years ago, wireless updating means your device can download and install the newest software over Wi-Fi and without the need to plug into a computer.
Connect your device to a power source, turn it on and connect to an available Wi-Fi network to avoid downloading the update over 3G and incurring a potentially large data bill.
Go to the Settings app and then General > Software Update. iOS will then check to see if iOS 7 is available; once found, tap Download. Depending on your device, iOS 7 could be as large as 1GB, so downloading it might take a few minutes - and often downloads are very slow on launch day, as Apple's servers are bombarded with eager users looking for the download.
iOS 7 will downloaded in the background so you can continue using your device in the meantime.
Once downloaded, your device will show a message stating that your download will be installed in 10 seconds. Tap Install to start the process right away.
The installation process will take a few minutes, during which time a loading screen and the Apple logo will appear, and your device may reboot a couple of times. Once installed, you will be greeted with the new iOS 7 welcome screen and from there you are ready to start using your device again.
iOS 7: Update using iTunes
First, ensure you are running the latest version of iTunes as this will be required to install iOS 7. To do this, click the Apple logo in the upper-left corner of your Mac and click Software Update.
Connect your iDevice to the computer using a USB cable. This will prompt iTunes to open and once it does you need to click on the connected device (shown in the upper-right of iTunes).
Click 'Check for Updates' in the Summary pane to search for iOS 7. If available, iTunes will ask if you want to download iOS 7. Click Download and Update, and iTunes will go ahead and install the new system onto your device.
As we said above, downloading iOS 7 on launch day will be a very slow process due to many users all doing the same thing at once. It is often better to wait until the next morning, giving Apple's servers a chance to recover.