Intel unveils drone designed for light shows
The company set a new world record for the most UAVs airborne simultaneously with 500 Intel Shooting Star drones.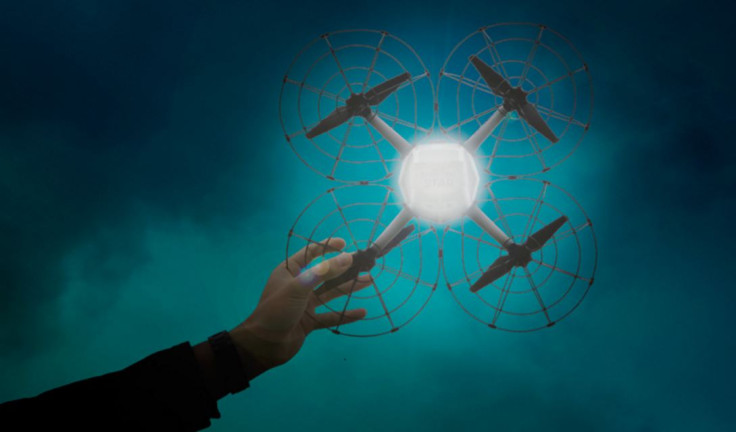 Intel has just launched its first drone, dubbed the Intel Shooting Star drone, designed specifically for light shows. It is the company's first drone created for entertainment light shows.
The company has got the Federal Aviation Administration's (FAA) approval to fly these drones as a fleet at night in the US, with one pilot manning the show. While the company did not divulge details, it said it is planning to use its new fleet of Star drones publicly soon.
The new drone weighs only at 280gm or even less, almost equal to the weight of a volleyball. It is constructed with a soft frame made of flexible plastic and foams, without any screws.
It features built-in LED lights that can create more than four billion colour combinations based on RGBW LED. The drone contains an improved software and animation interface allowing a light show that can be created in a few days.
The company recently put the fleet of Shooting Star drones to test in Germany and successfully set a Guinness World Record for the most UAVs airborne simultaneously with 500 Shooting Star drones on 7 October. All the drones were controlled by a pilot.
With the new fleet of 500 drones, the company outdid its own record set less than a year ago for 100 drones flying simultaneously.
The announcement was made by Anil Nanduri, vice president in the New Technology Group and general manager of the UAV segment at Intel, who said the company will continue to invest in drone technology. So far Intel has acquired MAVinci GmbH, a drone company based in Germany offering flight planning software.
"It demonstrates how a large fleet of drones can communicate and complete complex tasks," said Natalie Cheung, drone light show business director for the UAV Group at Intel. "This technology can be used for entertainment or for putting ads in the sky."
She said a fleet of drones could be used to meet industrial needs, and that of search and rescue missions.
Daniel Gurdan, the engineering lead for Intel Shooting Star drones, explained Shooting Star drones fly automatically, while maintaining stability in wind speeds of up to 33ft per second.
"The flight controller is highly precise, very robust in gusty conditions and has proven reliability," Gurdan said.
The earlier Drone 100 light show took about five months to build and required more than 15 people to manage. In the Shooting Star system the light show system can be ready in just a few days and needs only a handful of people or just an operator to manage.
"The FAA approved Intel Shooting Star drones after reviewing the systems' protocols and safety implementation guidelines," said Cheung.
"We're showing regulators around the world that UAV technologies used the right ways can help shape new rules for manned and unmanned aerial vehicles," added Cheung.
© Copyright IBTimes 2023. All rights reserved.