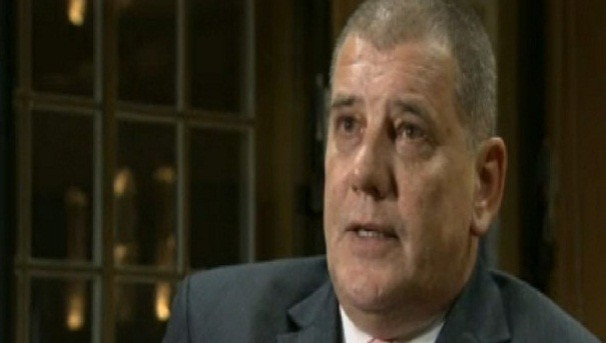 Downing Street has confirmed it will investigate allegations of child abuse by a former senior member of the Conservative party in north Wales during the 1970s and 80s.
David Cameron is reportedly taking a "close interest" in allegations that a unnamed senior Tory from the Thatcher era was involved in a paedophile ring at the Bryn Estyn care home in Wrexham.
The allegations were made by Steve Messham during an edition of BBC's Newsnight.
Messham claimed he was abused on more than one occasion by the politician, and has even requested a face-to-face meeting with Cameron to discuss the matter.
A spokesman for 10 Downing Street said: "It's something we are looking at actively. The Prime Minister has taken a close interest in the reports and allegations that have been made.
"We are very clear that these allegations need to be properly investigated and we need to get to the bottom of precisely what happened."
The government inquiry is believed to involve a number of departments, including the Wales Office and the Home Office.
A seconf inquiry will be held into the way in which the police handled the investigation.
Claims of abuse at Bryn Estyn have already been the subject of a three-year inquiry, the results of which were published by Sir Ronald Waterhouse in 2000. The Waterhouse Inquiry identified 28 alleged offenders but they were never identified in public.
Messham, one of hundreds of victims who were allegedly abused at the home, said the original investigation only scratched the surface of the scale of assaults. He also claimed he was unable to reveal abuse from people outside the care system because of the Waterhouse inquiry's terms of reference.
Wales's childrens commissioner Keith Towler says the fresh allegations, and the apparent failings in the Waterhouse investigation, warrant a new inquiry.
He told BBC Radio 5: "The fact that we have someone on camera now who was clearly a victim of appalling abuse in Bryn Estyn children's home back in the 1970s and 80s, saying that what he wanted to say was outside of the terms of reference, and people told him that he could not say these things and he couldn't talk about people who had abused him, is clearly wrong."
Plaid Cymru leader Leanne Wood backed Towler's calls, saying: "These men in a position of power have so far been protected and that cannot be allowed to continue. They have to be brought to justice for their actions. The victims deserve justice, and the wider public has to be able to have confidence in the system.
Mark Stephens, who represented around 15 of the children at the Waterhouse Inquiry, said: "I am convinced parliamentary privilege will be used to ask a question as to why this high-ranking politician who was named by a victim in the north Wales child abuse inquiry has been afforded protection."
Ian Shannon, deputy chief constable of North Wales police, said: "We are seeking to establish if there are any allegations that require new or further investigation.
"We will also be asking the children's commissioner for Wales if he has any additional information that may assist us. Clearly the needs of victims and the protection of the public are at the forefront of our minds at this time."
Speaking under parliamentary privilege at Prime Minister's Questions, Labour MP Tom Watson said there was "clear intelligence of a widespread paedophile ring" involving a senior aide of a former Prime Minister.
In a letter to Cameron in which he praised him for dealing with these latest claims quicky, but also made further allegations.
He wrote. "It is certainly important that government departments trawl their archives to see what documents they hold.
"But my experience of uncovering massive establishment conspiracies leaves me in no doubt that what you have suggested does not go anything like far enough. Its limited scope may even slow things down, muddy waters, damage trails. What is needed is a much wider, but equally immediate, investigation."
He adds: "Since sharing my concerns with you at PMQs, a number of people have come forward to say that they raised their suspicions with the police, but investigations were not carried out. One allegation involves alleged child abuse and a former cabinet minister. We both know that many untruths are told about politicians, but this allegation was specific, informed and appeared well corroborated."