iOS 5.1.1 Untethered Jailbreak 'Absinthe 2.0': How to Jailbreak iPhone 4S, iPad 3, iPod Touch and More [VIDEO]
-How To Use Absinthe 2.0 on iPhone 4S, iPad 3, iPod Touch with Bug Fixes [VIDEO & TUTORIAL]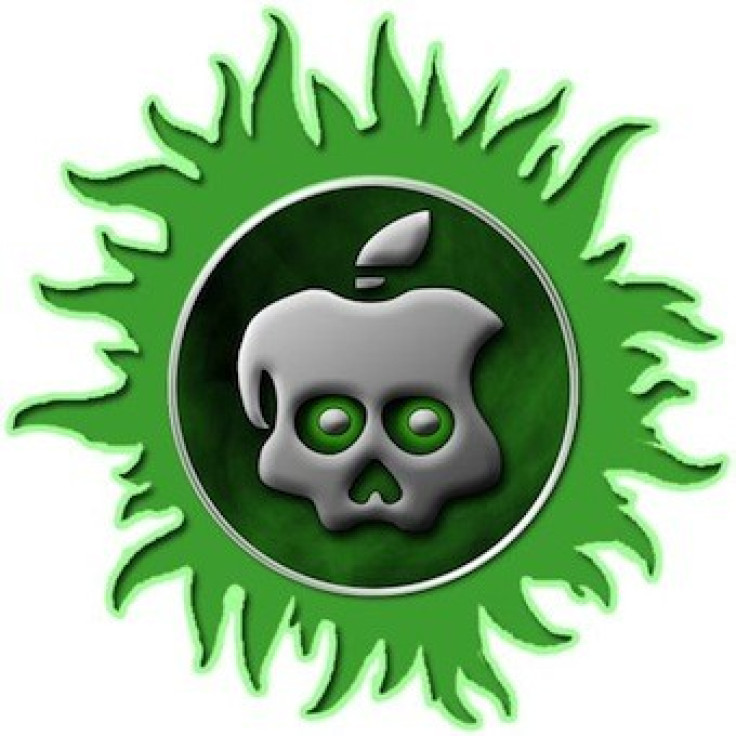 iOS 5.1.1 Untethered Jailbreak 'Absinthe 2.0'
Greenpois0n
The eagerly anticipated untethered jailbreak for iOS 5.1.1 - Absinthe 2.0 - was released on Friday at the high-profile Hack In The Box (HITB) security conference in Amsterdam. The latest untethered jailbreak supports the whole range of iOS devices, except for the third generation Apple TV.
The complete list of compatible devices for Absinthe 2.0 includes the following: iPhone 3GS, iPhone 4, iPhone 4 CDMA, iPhone 4S, iPad 1, iPad 2 Wi-Fi, iPad 2 GSM, iPad 2 CDMA, iPad 3 Wi-Fi, iPad 3 CDMA, iPad 3 Global, iPod 3G, iPod 4G and Apple TV 2.
We should recall GreenPois0n introduced the first installment of Absinthe - an untethered jailbreak tool for iOS 5.0.1 - earlier this year. Similar to its previous edition, the new Absinthe tool has been described as a very simple GUI tool with necessary user guidance throughout the jailbreak process.
After the release of Absinthe 2.0 on Friday, the Chronic Dev Team also pushed out an updated version of the tool - Absinthe 2.0.1 - to fix "a couple of little bugs." According to @pimskeks, Absinthe 2.0.1 is for "fixing a hang that could occur in certain situations". Users are advised to download the latest version of Absinthe - v2.0.1 - to fix the bugs before jailbreaking devices running iOS 5.1.1. Despite the new update and the Absinthe tool being a very simple and stable jailbreak, people have been reporting some errors with system hangs and lockdowns.
How to fix Absinthe Lockdown Error
The main errors affecting users seem to be: "Error detecting device (lockdown error -5)" and "Could not connect to lockdown".
As iDownloadblog notes, @pod2g and @pimskeks later confirmed the problem was a random coincidence that created a timeout. Nevertheless, the fix seems fairly easy. All you have to do is go to "Settings > General > Reset > Reset All Content and Settings" and then make sure you download Absinthe 2.0.1 and run it again.
Before going ahead with the jailbreak, users must take note of the following key points:
Make sure you have a complete backup of your device using iTunesor iCloud
If you are using an unlocked iPhone, you are recommended not to update to stock iOS 5.1.1 firmware and avoid using Absinthe for the moment
If a passcode is set on your device, you must disable it before starting the jailbreak process
How To Use Absinthe 2.0 On iPhone 4S, iPad 3, iPod Touch and More
Step 1: Download Absinthe 2.0.1
Absinthe v2.0.1 MacOSX (10.5, 10.6, 10.7)
Absinthe v2.0.1 Windows (XP/Vista/Win7)
Absinthe v2.0.1 Linux (x86/x86_64)
Step 2: After the download is complete, locate the compressed file, extract all of the contents and place them on your desktop for easy and quick access
Step 3: Using a standard 30-pin connector cable, connect your device to the computer
Step 4: Run Absinthe 2.0.1 through the executable file downloaded in Step 1. When launched, the program will show an initial interface with some text-based information on it and a "Jailbreak" button
Step 5: Now click the "Jailbreak" button to begin the process. During the process, you will see the device act as if it is going through a restore stage, which is normal
Step 6: Once the payload process is over, you'll get an alert on Absinthe telling you the jailbreak is complete. You should see the Cydia icon on the device's homescreen, meaning you can now install any extensions or packages via Cydia, if your device is supported by them.
[Source: Redmond Pie]
Check out the video below for further assistance:
© Copyright IBTimes 2023. All rights reserved.