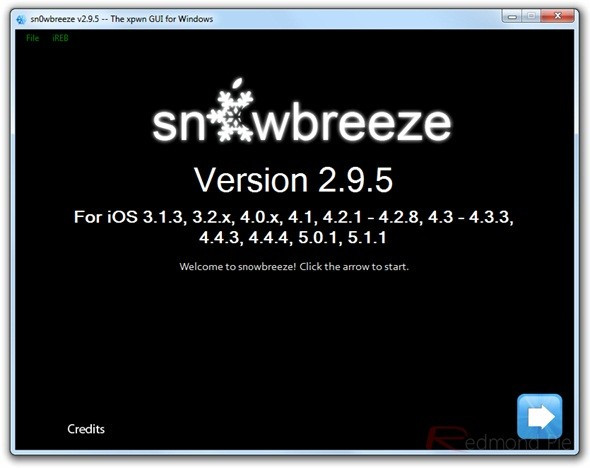 On Friday, 25 May, the long wait for the eagerly anticipated untethered jailbreak for iOS 5.1.1 ended, as key members of the Chronic Dev Team announced the second instalment of Absinthe from GreenPois0n, at the Hack In The Box (HITB) security conference held in Amsterdam. The tool was released as Absinthe 2.0
Coincidentally, Apple also released a revised version of the iOS 5.1.1 firmware, labelling the new build 9B208 (the earlier public build for iOS 5.1.1 was named 9B206). The new firmware update, however, was specifically developed for the iPhone 4 GSM and, in addition, included only a small bug fix. Jailbreakers were warned to avoid updating to the latest firmware for fear of losing the current jailbreak. Now the threat has been thwarted, thanks to Chronic Dev Team and iOS hacker iH8Sn0w jumping to the rescue with the release of Absinthe 2.0.2 and Sn0wbreeze 2.9.5 respectively - these will add iOS 5.1.1 9B208 support for iPhone 4 GSM.
For the Absinthe 2.0.2 download links for Mac, Windows PC and Linux click here. For step-by-step assistance on using Absinthe 2.0.2 to perform an untethered jailbreak on iOS 5.1.1, click here.
iH8Sn0w Releases Sn0wbreeze 2.9.5:
Renowned iOS hacker iH8Sn0w recently tweeted on his home page, regarding the release of the updated version of his popular jailbreak tool - Sn0wbreeze for Windows. The restore-based jailbreak tool was later updated to version 2.9.5 with key improvements like support for the latest iOS 5.1.1 9B208 firmware build for GSM iPhone 4 and the fix for the location services issues on iPhone 3GS.
The official 2.9.5 changelog reads as follows:
Added 5.1.1/9B208 untether payload for the iPhone 4 GSM.
Added iPhone 3GS (iPad Baseband users) location services fix.
According to Redmond Pie, the latest Sn0wbreeze update also adds fixes for those iPhone 3GS users who are facing issues with Location Services on their devices and particularly those with pre-installed iPad baseband.
"The package update will definitely serve to appease those users who insist of using Sn0wbreeze to jailbreak their A4 devices on iOS 5.1.1," asserts Redmond Pie.
It should also be noted that Sn0wbreeze doesn't provide any support for A5 and A5X devices due to the lack of a public low level exploit in DFU or iBoot. Instead H8Sn0w recommends that A5(X) users rely on pod2g's Absinthe jailbreak for their untether requirements on iOS 5.1.1.
Here is the step-by-step guide, with due credit to Jailbreak Untethered, for jailbreaking iOS 5.1.1 untethered using Sn0wbreeze 2.9.5:
Step 1: Download Sn0wbreeze 2.9.5 for Windows.
Step 2: After downloading, open Sn0wbreeze 2.9.5 and click Next
Step 3: Select the Browse button and head to the iOS iPSW file
Step 4: Now your iOS should be identified. Once this happens select Next
Step 5: Select Expert Mode.
Step 6: To start creating your custom firmware choose the Build IPSW option. Sn0wbreeze will decode the iOS 5.1.1 IPSW file
Step 7: You should now be faced with a message notifying the completion of the process
Step 8: Now connect your device and follow these simple steps to enter DFU mode:
Press and hold both the Power and Home buttons for 10 seconds continuously,
Release the Power button and keep holding the Home button for 10 more seconds, and
Your device should now be in DFU mode
Step 9: Start iTunes and select your device
Step 10: Press and hold the Shift button on the keyboard and select Restore. It will let you navigate to your custom firmware file (iPSW) which you created via Sn0wbreeze
This completes the jailbreak process and you are all set to enjoy the freedom of jailbreak goodness!
As a word of advice, users are recommended to save their iOS 5.1.1 SHSH blobs. In case of accidental firmware updates in the future, these blobs will allow users to roll-back to the fully jailbroken iOS 5.1.1 and get back their pre-installed jailbreak tweaks and apps.