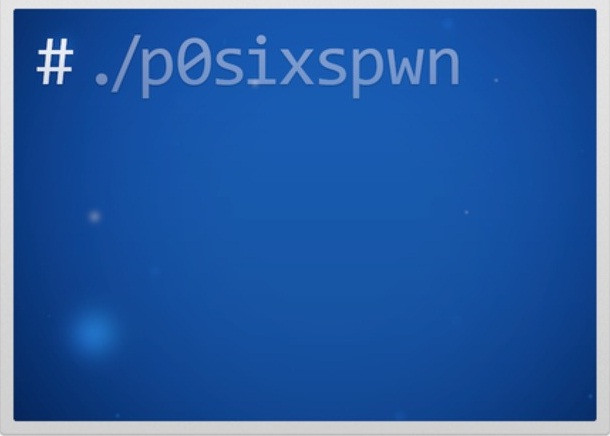 The p0sixspwn standalone untethered jailbreak tool has been updated to v1.0.8 for both Mac and Windows.
The announcement comes from the developer of the jailbreak tool, Steven De Franco commonly known as iH8sn0w, who confirmed on Twitter that the standalone p0sixspwn has been updated to the latest version, which brings fixes for iTunes 11.1+ crashes, with a tweet that reads, "Updated standalone p0sixspwn to v1.0. Supports 3GS+ipt4 on iOS 6.1.6. Fixes iTunes 11.1+crashes."
It is possible to perform an untethered jailbreak on iOS 6.1.6, which is a lengthy method. The process involves a tethered jailbreak using Redsn0w and then converting the tethered jailbreak into an untethered version using p0sixspwn tool, available on Cydia, notes iPhone Hacks.
Those who wish to do a tethered jailbreak on iOS 6.1.6 using Redsn0w then into an untethered jailbreak using p0sixspwn, may follow our step-by-step guide here.
Earlier in February, along with iOS 7.0.6, Apple released iOS 6.1.6 with build number 10B500 for iPhone 3GS and iPod touch 4G with a fix for SSL connection verification issue.
P0sixspwn 1.0.8 should make it easier for the users to perform an untethered jailbreak on devices powered by iOS 6.1.6. The release note also suggests that v1.0.8 fixes iTunes 11.1 and crashes.
Note that the p0sixspwn untethered jailbreak tool supports devices such as iPhone 3GS, iPhone 4, iPhone 4S, iPhone 5, iPod touch 4G, iPod touch 5G, iPad 2, iPad 3, iPad 4 and iPad Mini running iOS 6.1.3--iOS 6.1.6. Below are the download links to p0sixspwn v1.0.8 for Mac and windows.