iOS 7 and Jony Ive to Bring 'Flatter' Design to iPhone and iPad Software
The iPhone and iPad operating system is to undergo its most significant design change since launching in 2007, as head designer Sir Jony Ive works on a "flatter" design for iOS 7.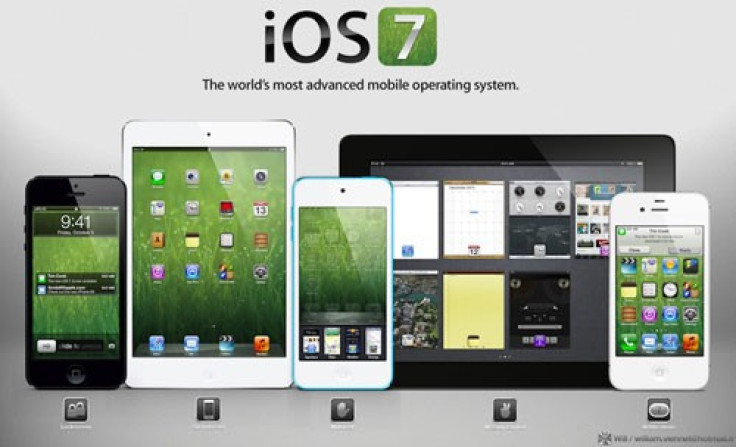 Scott Forstall had been in charge of iOS software design since the original iPhone six years ago, but was ousted from Apple in October, 2012; it later emerged that he had refused to put his name to an apology over the widely-criticised iOS 6 Maps application.
Ive took over and is now responsible for the industrial design of iOS devices as well as the software running on them; his known dislike for rich textures and real-world metaphors is expected to result in many changes to the user interface.
According to multiple sources who have seen iOS 7 and spoken to Apple blog 9to5Mac, the new software is "very, very flat". One source said the interface loses all signs of gloss, shine and skeuomorphism, three design aspects widely used in previous versions of iOS.
Skeuomorphic design in this context refers to software elements that look like real-world items, such as the leatherbound, yellow paper notepad in the Notes app and green felt card table in Game Center.
One source likened iOS 7 to the 'flatness' seen in Windows Phone 8, where there are no glossy or textured effects.
Codenamed Innsbruck, iOS 7 is claimed to have an all-new set of icons for Apple's native applications (those which come pre-installed on the device), along with newly-designed toolbars and tab bars.
The Home and Lock screens are said to mostly operate "in a similar fashion" to iOS 6, although critics will be hoping for a most customisable experience and a lock screen which provides direct access to notifications and connectivity settings.
'Glanceable'
More 'glanceable' information is said to be a goal of iOS 7's redesign, with updates to the Notification Center expected, as well as the implementation of swipes from the far left and right edges of the screen, similar to how notifications are opened in Mac OS by swiping from off the right edge of the trackpad.
Austin Carr, who writes about design for Fast Company, said in late 2012: "Inside Apple, tension has brewed for years over the issue. Apple iOS SVP Scott Forstall is said to push for skeuomorphic design, while industrial designer Jony Ive and other Apple higher-ups are said to oppose the direction. 'You could tell who did the product based on how much glitz was in the UI,' says one source intimately familiar with Apple's design process."
It won't just be iOS 7 that sees some major changes this year, as it will no doubt set the standard for what Apple expects from third party applications too. With a new installment to Mac OS X due later this year, design cues are expected to be shared between the mobile and desktop operating systems.
Apple is due to announce iOS 7 and a new version of Mac OS X at its WWDC keynote in San Francisco on 10 June, although hardware running iOS 7 is not expected until later in the year.
© Copyright IBTimes 2023. All rights reserved.