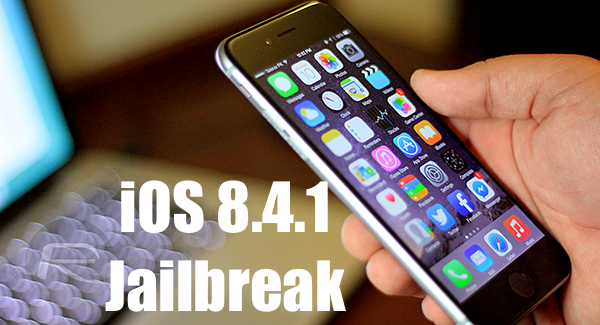 The veteran iOS hacker from Italy, Luca Tedesco, has finally released the iOS 8.4.1 jailbreak for advanced users. The hacker had earlier tweeted about a potential exploit for jailbreaking iOS 8.4.1, while also confirming its release for all users who are running the older firmware.
With Apple recently ceasing to sign the previous iOS versions, iOS 8.4.1 and iOS 9, the jailbreak community will no longer be able to downgrade to iOS 8.4.1 or revert to iOS 9 from iOS 9.0.1/iOS 9.0.2. Todesco explained about the use of a new dyld bug in his recent tweet: "want to Jailbreak? 2 options: wait for me to finish it, or DIY. Installed toctou + dyld bug = sb escape. Dyld bug + e_d_t_o_c = untether."
want to jailbreak? 2 options: wait for me to finish it, or DIY. installd toctou + dyld bug = sb escape. dyld bug + e_d_t_o_c = untether

— Luca Todesco (@qwertyoruiop) September 30, 2015
Furthermore, the Italian hacker has also shared access to download this bug from the source website along with instructions to perform a successful jailbreak. Here is what he explains about the new toctou jailbreak tool:
"installd toctou: if in an ipa file Info.plist is a symlink pointing to /var/mobile/Media/something, you can bypass checks on CFBundleExecutables (akin to evasi0n). This allows you to run a binary anywhere in the FS. Combined with the bug above, this allows for sandbox escape.
edtoc = enabledylibstooverridecache"
As the jailbreak solution is a bit complex, newcomers are advised to hold off the temptation to perform an early jailbreak on iOS 8.4.1. Besides, Todesco is already working on a public version of the jailbreak tool which is likely to be released in the next couple of weeks.
Those who have saved the SHSH blobs for iOS 8.4.1 may still be able to downgrade from iOS 9/9.0.1/9.0.2 to iOS 8.4.1, using our step-by-step guide for the same. In his recent tweet, the hacker has also hinted about working on jailbreaking the latest iOS firmware as he mentions that a kernel bug has already been patched in iOS 9.1.
Another kernel bug I have has been killed in 10.10.1 / iOS 9.1. It was a pretty obvious one, not too surprised..

— Luca Todesco (@qwertyoruiop) October 1, 2015
In related news, two other renowned jailbreak developer communities, TaiG and Pangu, have sounded positive about an imminent jailbreak release, following the rollout of iOS 9.1 from Apple. The next iOS 9 update is likely to see a simultaneous release with Apple's iPad Pro.