It's fair to say that Apple's new Maps application with iOS 6 isn't as complete as it could be; misspelt place names, towns in the wrong place and a chronic lack of satellite image detail in rural areas are only scratching the surface.
Add to this the lack of a Google StreetView replacement, a search that simply doesn't work and some images that aren't even in colour, and Apple fans who welcomed iOS 6 with open arms will soon be looking for alternative mapping applications.
So here are our favourite alternatives:
Google Maps through Safari
A simple solution to get Google Maps back on your iPhone, iPad and iPod touch is to visit Google's website through Safari or any other internet browser.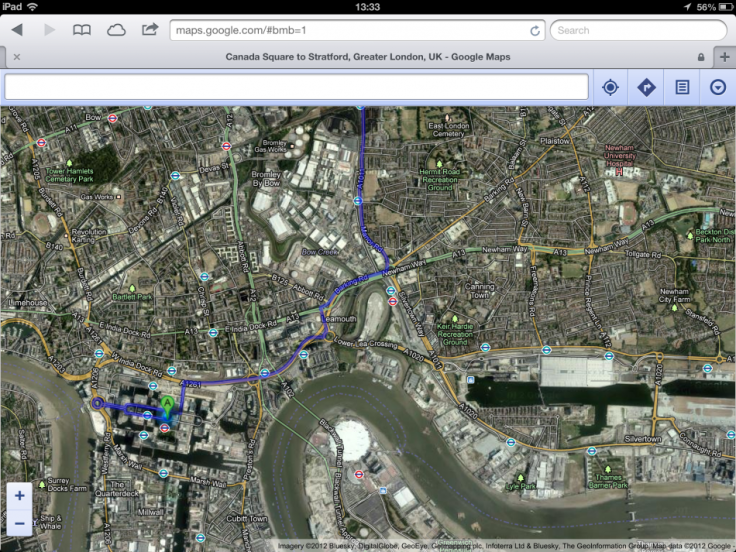 Head to maps.google.com on your iOS device - or you can even add a shortcut to the page on your Home screen - and it's Google Maps as you would expect, with directions, satellite images and your current location.
It's a shame that the map can't be made fullscreen, but on the iPad at least this is a small price to pay to get a mapping programme that is much better than Apple's own attempt - at least for now.
Sadly, there's no 3D buildings and you can't rotate the map, but otherwise everything else is there as you would expect.
There are dozens, if not hundreds of satellite navigation apps for iOS, all claiming to be the only one you'll ever need, and while most of the best cost upwards of £20, Waze is completely free with no monthly subscription.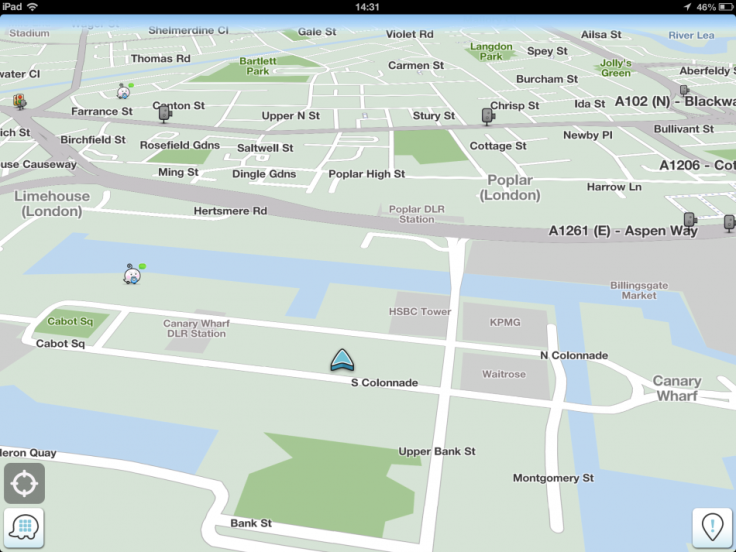 Waze can be used solely by voice inputs and provides driving directions based on real-time traffic conditions and accident alerts, and also gives notifications for speed cameras.
Going beyond Apple's Maps app, Waze learns your most frequently driven routes and commuting hours to suggest the best directions at a specific time, and the maps are updated by other users, so they are always up-to-date.
Waze relies on input from its hundreds of thousands of users worldwide to keep information up to date. While using the app you can flag up accidents, new road layouts, speed cameras and road works, which are then vetted and added to the app's database if they are accurate.
OpenStreetMap (OSM) is free to download and is distributed under an open license, so any developer can incorporate it into their own mapping and navigation apps.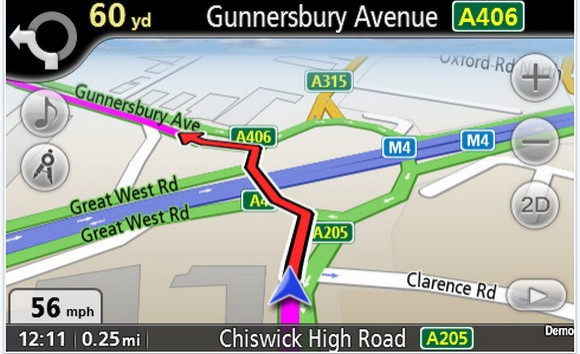 More than 20 iOS apps used data from OSM and many of these are free to download and use.
Most of the apps that use OSM aren't as attractive and well laid out as Google Maps, but they are all solid alternatives and some, such as True Offline Maps, allow you to download and save maps to your phone, so you can view them in areas of poor network coverage, or to save on data costs.
Taking advantage of the negative coverage of Apple's iOS 6 Maps app, OSM tweeted: "Disappointed with the @TomTom maps in iOS 6? Download an OpenStreetMap-powered app for your iPhone or iPad."
Being a Google product, StreetView is no longer part of Maps in iOS, but thankfully Live Street View - and the free version with ads that we have downloaded - brings StreetView back.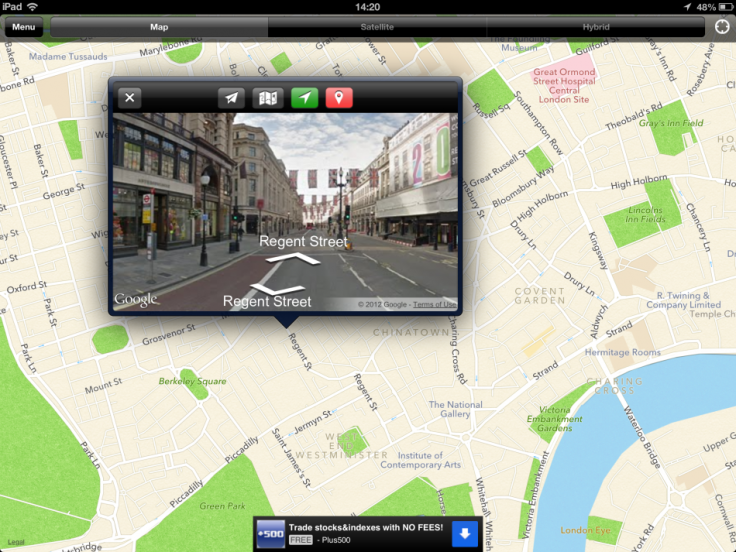 The app using Apple's maps, but once you tap on a road a StreetView window opens that you can use to navigate your way around. It's only a small window and can't be enlarged to fill the screen, but it's better than nothing and seems to work well.
The free version we used displays a very small advert at the bottom of the screen, but for 69p you can buy the ad-free version.
It's fair to say that Apple has made a bit of a mess of Maps, so until a update fixes these problems it's good to know that the App Store gives access to an almost unlimited selection of mapping applications to choose from.