Apple has just seeded iOS 7 Gold Master (GM) to its registered developers via iOS Developer Center (Dev Center) as part of developer program, following its big iPhone event on 10 September. The iOS 7 GM will be the final developer release before the update is rolled out to the public on 18 September.
There is still no sign of an Over-The-Air (OTA) update for the Gold Master release, as Apple intends its developers to add the finishing touches to the iOS beta software before the impending public release. The iOS 7 GM update is Apple's final attempt at fixing any critical bugs and issues reported by developers through the beta-testing phase. It is now available for download with build number 11A465 via iOS Dev Center.
Apple recognised developers enjoy the privilege of downloading and testing the iOS 7 GM first hand via iOS Dev Center. However, there is some good news for non-developers, who can download and install the final release of iOS 7 manually (without UDID or developer account), using our step-by-step guide.
Check out the iOS 7 compatibility chart for iPhone, iPad and iPod touch in the screenshot below (click here to view full image):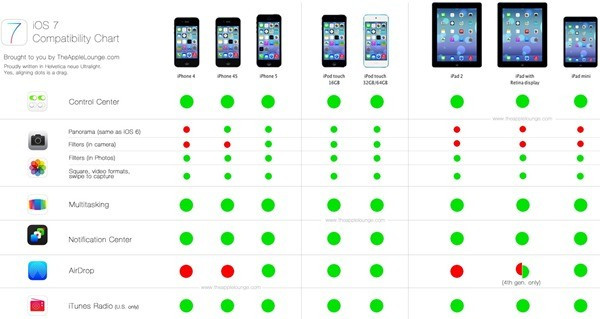 iOS 7 Gold Master Features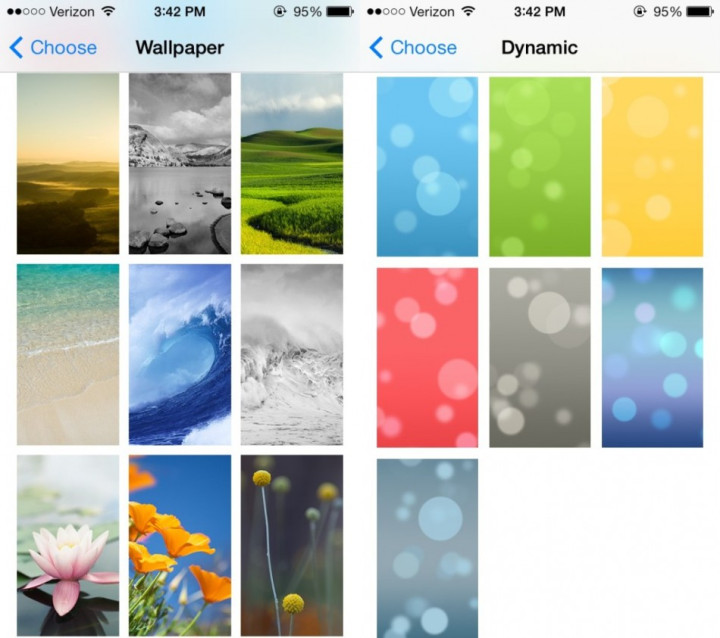 Here is the list of some noteworthy features ported into the newly released iOS 7 Gold Master update, courtesy of iPhone hacks:
The number of bubble-based dynamic wallpapers has been increased from two to seven. The collection adds up to 34 new Apple wallpapers.
Apple has added new textured ringtones and text tones to iOS 7 as part of the Gold Master release. Tap the play button in the demo video below to listen to each of the new ringtones:
In addition to ringtones, some minor changes to alert sounds have been introduced such as new unlock sound, new device charging sound and new Siri mic sound.
Relatively faster switching between apps in GM than other betas.
iOS 7 Gold Master Device Compatibility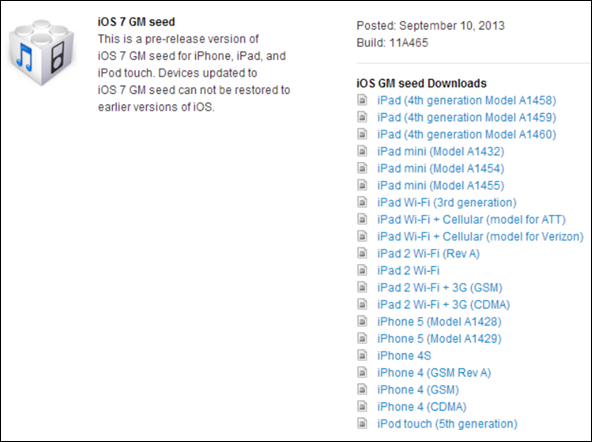 iOS 7 GM is compatible with the following iOS devices:
iPhone 5, iPhone 4S, iPhone 4
iPad 4, iPad 3, iPad 2 and iPad mini
iOS 7 Gold Master Download URLs or Links for Non-Developers (Without Registered UDID)
Find the manual download URLs (links) for non-developer version (without registered UDID) of iOS 7 Gold Master at the pastebin link here.
iOS users who have already updated their device to iOS 7 Beta or Beta 5 and wish to install iOS 7 Gold Master may follow our step-by-step guide below, Courtesy of Download iOS 7.
How to Install iOS 7 Gold Master Without Registered UDID or Developer Account
1. Ensure the latest iOS 6 firmware for your device is downloaded. iPhone 5 users should download iOS 6.1.4, while iPhone 4/4S, iPad and iPod Touch 5 users should download iOS 6.1.3.
2. Download iOS 7 Gold Master IPSW for your device (from the links given above).
3. Connect the device to computer via USB cable.
4. Launch iTunes on computer (download latest version of iTunes from here).
5. Tap the Shift key on your keyboard (use Option key for Macs) and click Update at the same time on iTunes.
6. Choose the correct IPSW file for your device: iOS 6.1.3 or 6.1.4 ipsw
7. Let iTunes restore your device to the chosen firmware and set it up as a new device, but not from the back up.
8. On the Home Screen, find Check for Updates
9. Do not click, just highlight it and hold down Shift or Option key. Then hit Update again.
10. Select the iOS 7 GM IPSW and iTunes will update your device to the new firmware.
ALSO READ: How to Downgrade iOS 7 GM to iOS 6.1.4 or iOS 6.1.3 via iTunes [GUIDE]