A new video purports to show the new iPad which features the same size screen but a much narrower frame, similar to the design of the iPad mini.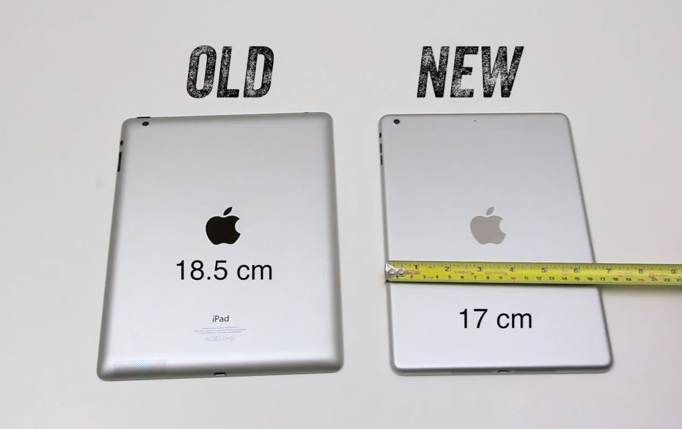 The video (embedded below) was uploaded to YouTube by Unbox Therapy, a YouTube-based channel specialising in product-based video previews and reviews.
The new iPad, which is not expected to be launched at the Apple event taking place in the company's headquarters next Tuesday, 10 September, is expected to be revealed in October.
According to the video the biggest change in the new iPad is the width, narrowing from 185mm to just 170mm reflecting the narrower bezel we saw on the iPad mini which launched last year. The new iPad retains the same 9.7in screen and is only very slightly thinner than the current iPad model.
As a result of that narrower bezel the fifth iPad will be significantly lighter than the current iPad too.
Small changes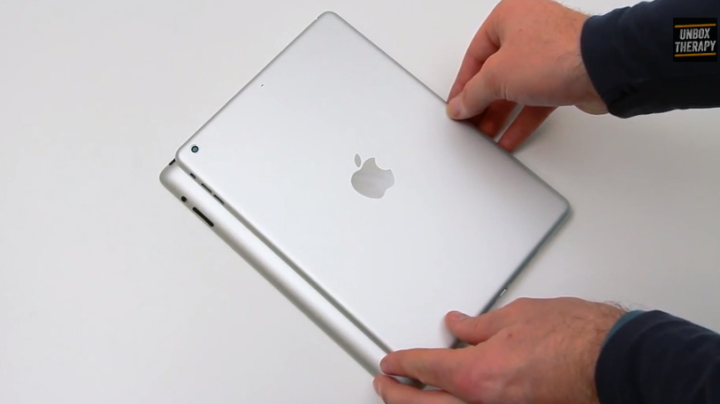 Other changes include the redesigned speakers which are now situated either side of the Lightning port on the bottom of the tablet, reflecting the design of the current iPad mini and the iPhone 5.
Another small change sees the volume rocker change from a single button to two distince up and down buttons.
While of course this is still very much in the realm of rumour, the model on display is in keeping with recent rumours of a iPad mini-esque design for the next version of the full-sized iPad. It means that users should find it much easier to wrap a hand around the tablet and use it one-handed.

There is no information here about the screen though it is expected that the fifth generation iPad will retain the Retina display featured in the current model.
Reports suggest we are likely to see the iPad 5 and the iPad mini 2 launched at a separate event in October, when Apple could also reveal updated MacBook Pro models.
Unbox Therapy teases at the end of the video that it also has a leaked chassis of the new iPad mini which it will be showing off in their next video.
Apple confirmed this week that it will be hosting an event promising to "brighten everyone's day" in California next Tuesday where it is expected to launch two new iPhone models - the flagship iPhone 5S and the colourful iPhone 5C.
Read More