Android sales growth has stalled in the UK and the US, thanks in the main to the launch of the iPhone 5, latest figures show - but Google's OS has increased its market share by over 16 percent since this time last year.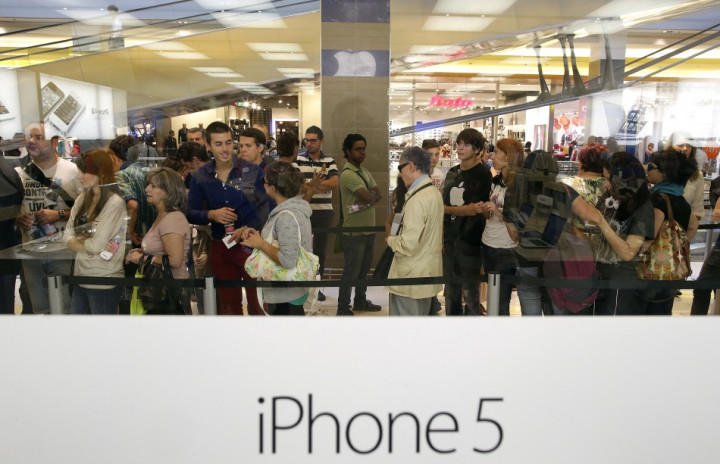 Market researchers, Kanatar Worldpanel ComTech, has published its latest research into smartphone sales for the 12 week period ending on 30 September.
The figures show that Android is continuing to enjoy strong growth in Europe, growing from just over 50 percent market share at the same period last year to 67.1 percent now.
However, the numbers also show that in just one week, the iPhone 5 managed to disrupt Android's sales growth in the US and the UK specifically.
While the data accumulated only shows one week of sales for the iPhone 5, having been launched int he US and UK on 21 September, the boost for Apple's share in the market is already quite significant, a trend that is expected to be verified once the next set of results come in.
In the UK, iOS has gone from 18.1 percent to 28 percent, while Android also gained some market share of 4.8 percent, holding a majority of the market with 58.2 percent.
US iOS boost
In the US, Apple's iOS has gained of 14.2 percent compared to last year, up from 21.5 percent at the same time last year to now hold 35.7 percent. Android's share of that market has gone down to 57.5 percent from 66.4 percent in 2011, a loss of 8.9 percent in a year.
RIM has been in bad shape for some time, and this is reflected in the numbers published. In the American market, RIM only holds 2.1 percent of shares, placing it behind Windows Phone which holds 2.9 percent.
Just like in the US market, RIM suffered even worse losses in the UK market. It lost 12 percent of its market share, leaving it with just 8.8 percent of the market. Microsoft's Windows Phone saw its share of the market in the UK more than double in a year, going from 2 percent to 4.2 percent.
While Apple is gaining and Android losing market share in the US, in Europe, these trends are reversed.
Android has been enjoying a strong growth, with the sales making it the most popular operating system in Europe, owning 67.1 percent of the market, gaining 16.2 in comparison with last year, iOS has lost 0.8 percent, meaning it is second in the market with 16.5 percent of the shares.