After a busy week for iPhone 5 rumours and gossip, we are now closer than ever to seeing what Apple's newest smartphone will look like.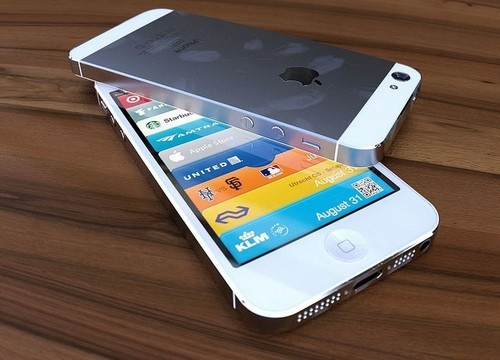 From talk of exclusive 4G deals in the UK with Everything Everywhere, to photos of the new iPhone almost fully assembled, we're edging ever closer to seeing the finished iPhone 5. However Apple is still keeping quiet, and no invites to the rumoured 12 September press event have dropped to our inboxes just yet.
The iPhone 5 could be an exclusive to Everything Everywhere
Like everyone else, were were shocked when Ofcom announced that Everything Everywhere - the merger between Orange and T-Mobile - could start providing super-fast 4G mobile internet from 11 September.
Vodafone was unhappy. So unhappy, in fact, that the network released a lengthy statement saying it was "frankly shocked" at the announcement, which it considered to be "bizarre" and "careless".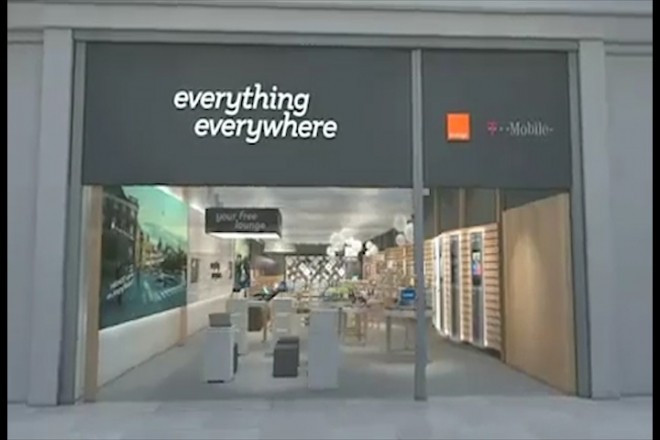 Once the dust had settled, we began to stare long and hard at our calendars. EE can start providing the UK with 4G from 11 September, but there are no 4G phones, tablets or dongles on sale here yet.
But hang on a minute, because Apple is expected to hold a press event the very next day - 12 September - where it is widely thought to be announcing the new iPhone.
Wouldn't it be convenient for Apple to buddy up with EE and offer a 4G iPhone right away, while Vodafone, O2 and Three have to wait until Ofcom gives the 4G go-ahead next year?
Of course, this is merely idle speculation, but Pocket-Lint claims that its sources believe the iPhone 5 will run on EE's 4G when it goes on sale here in early October.
iPhone 5 USB dock connector photographed
For a while now the rumour mills have been shouting about a smaller dock connector for the new iPhone, and recent photos of components have suggested a nine-pin solution to replace Apple's decade-old 30-pin port.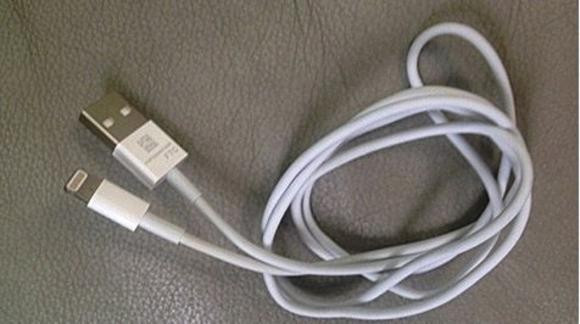 Now though, we've finally seen what the USB cable will look like (we nearly fell off our chair with excitement) and it looks like a smaller version of the MagSafe connector used to power Apple's MacBooks.
It doesn't seem like much, but slimming down the dock connector makes slightly more space available inside the phone. If you've ever peered inside an iPhone, you'll know how compact everything is and how efficient packaging makes the phone thinner - and we all know Apple loves thinness.
Away from the USB cable, American gadget repair service iResQ posted photos this week of a new iPhone semi-assembled and clearly showing the slimmed down dock connector, compared to that of the iPhone 4S.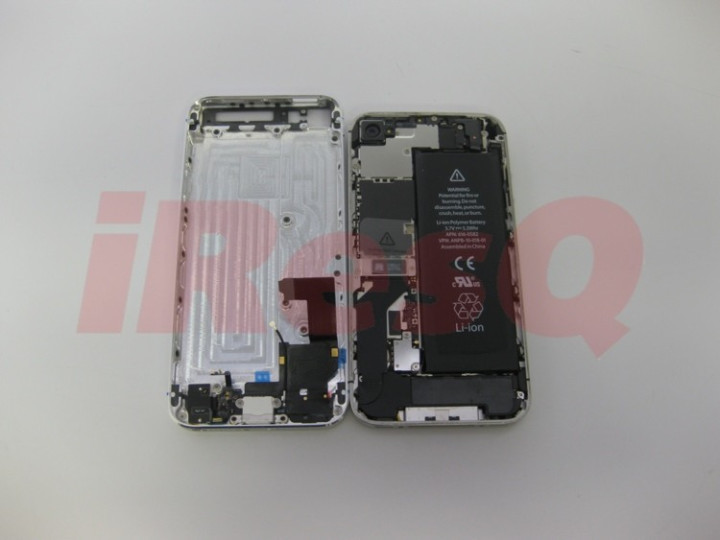 These photos show again that the headphone jack has been moved to the bottom of the new iPhone, and of course the device is taller than all previous iPhones, thanks to its larger screen.
Video shows off iPhone 5 screen and internal components
Another American gadget repair service claimed to have its hands on iPhone 5 parts as well this week, and published a video showing clearly how much taller the new iPhone's screen is compared to the current model.
Please excuse the awful animations...
Verizon bans all staff holidays between 21-30 September
While the 12 September date for Apple's press event is an educated guess, more concrete information came this week from insiders at Verizon, who claim the American mobile network has prevented staff from taking holidays between 21 and 30 September.
This suggests Apple will put the new iPhone on sale around these dates, and to make sure it can cope with demand Verizon wants every hand on deck to get the new smartphone sold.
One more thing...iPad mini won't be at 12 September event
Renowned tech journalist John Gruber recently went to great lengths explaining why he thinks Apple will launch an iPad mini, and what it will look like.
This week Gruber was at it again, but this time he stated that Apple won't announce or release the iPad mini - or iPad Air, as he calls it - until some time after the new iPhone, because launching the two together will see them unnecessarily fight each other for press coverage.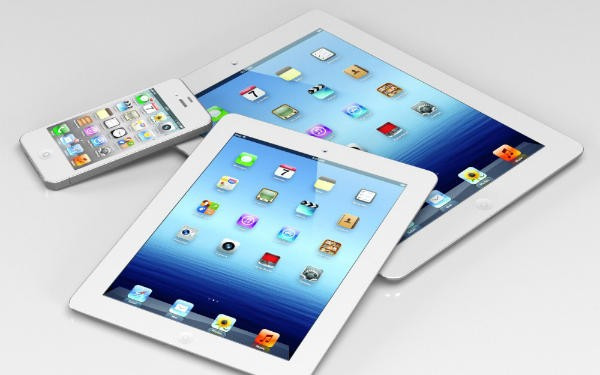 "I don't think Apple would want reviews of both a new iPhone and new-size iPad appearing at the same time," Gruber said on his Daring Fireball website.
"Why share the spotlight? Why have another Apple product battling with the iPhone for the top spots in news coverage? So I thought, well, maybe they'd only seed the review units of the iPhone on September 12, with the new-size iPad going into reviewer hands a few weeks later," he added.
Gruber goes on to predict that the 12 September event will be iPhone- and iOS 6-only, with the phone going on sale nine days later.
Then, once the media attention has died down, Apple will host another media event for the iPad mini sometime in October, with the pint-sized tablet going on sale in time for Christmas - this would also fit in nicely with Apple's traditional "music event" when it announces new iPods.
Must read:
Why Apple will never launch the iPhone 5