There is no doubt the App Store is brimming with loads of intriguing apps for the discerning iPhone user. However, there are very few which impress you at first sight and force you to buy them... at any cost.
The "If Alarm Clock" is one such unusual app that seems to have become vastly popular among independent developers and rivals Twitter apps.
If you're looking for a new alarm clock for your iPhone, you don't have to look beyond the App Store. Of the, all, though, the "If Alarm Clock" stands in a league of its own, thanks to its special ability to wake you, according to the developers, either at pre-defined times or based on weather conditions or even earlier than a pre-set time.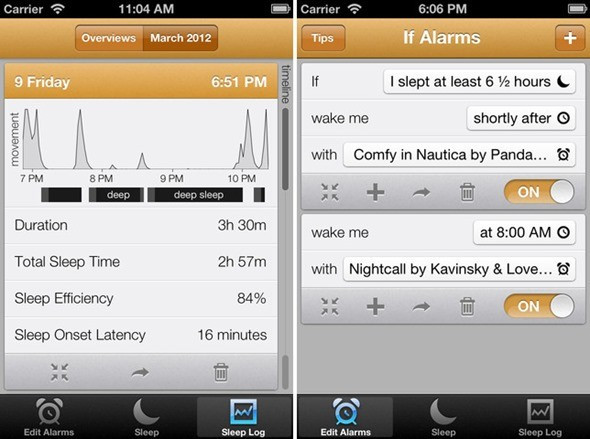 The other feature that grabs your attention is its ability to monitor your sleeping periods and create a monthly report on your sleeping habits. It's an ideal tool for those suffering from sleeping disorders and undergoing some rehabilitation program. Just place the iPhone on your bed right beside you and it cleverly monitors your movements.
There is a downside, though. In order to enable your iPhone to monitor your sleep cycle, it needs to be kept unlocked, with the app open and screen active; this, naturally, leads to quick battery drain.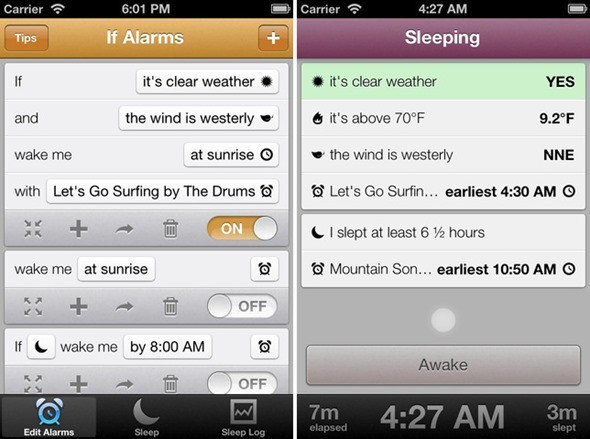 According to RedmondPie, the developer states the iPhone needs to be at least 75 percent charged to successfully monitor right through the night without completely draining its battery. Well, that doesn't seem to be a great idea but we could leave the phone plugged in to bypass the drain problem.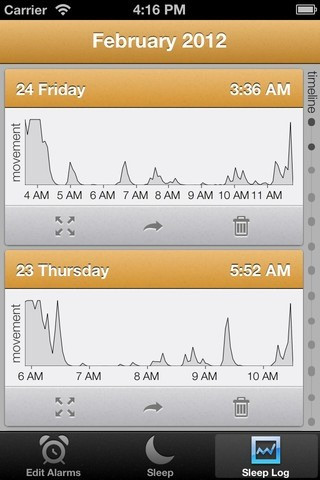 "If Alarm Clock" is priced at $1.99 and it definitely gives you bang for your buck in comparison to the plethora of basic alarm clocks on offer from the App Store. The usefulness of the app depends on how much data you really do need to create or use. If nothing else, an alarm clock that wakes you based on weather alerts and helps you maintain a healthy sleep cycle is itself surely worth two dollars.
Download If Alarm Clock for iPhone, iPad and iPod touch [iTunes link]
MUST READ: Xbox 720 Vs PlayStation 4: Battle of Heavyweight Game Consoles [PHOTOS]