Back in the days of the Nokia 3310, the mobile phone market was a far simpler place. All we wanted was a decent range of interchangeable covers and a miniature light-up Santa hat, but with the recent boom in smartphone sales, the accessory manufacturers have had to innovate to keep up.
Apple's iOS devices - the iPhone, iPad and iPod touch - have spawned a plethora of accessories, taking advantage of the design and power of smartphones and tablets. For Christmas 2011, the IBTimes has put together our top five iOS gadgets.
5. Photo Cube Smartphone Printer - £119.99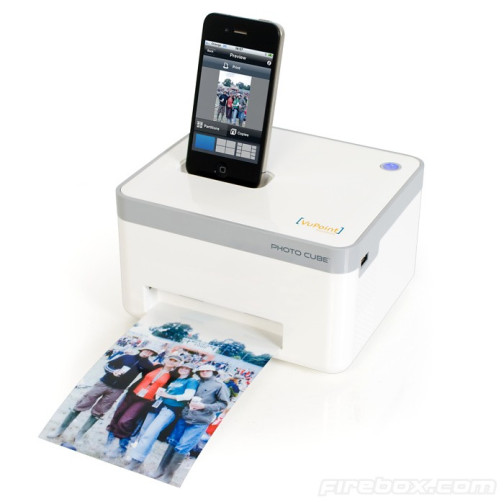 Smartphones like the iPhone 4S have great cameras these days, making them serious competition against conventional point-and-shoot cameras, but how often do we print them? Photos get shared on Facebook, Twitter, over email and text message, but at IBTimes Towers we miss printing them out. Sure, most will end up being shared around disinterested family members after Christmas dinner and the rest will be put on your mum's fridge, but the Photo Cube Printer offers an attractive and neatly-packaged design and can connect to any smartphone via Apple dock connector or USB.
The printer works in collaboration with a free iOS and Android application; simply open the app, select a photo and choose how you want it printed, then tap print. Photos take approximately 55 seconds each to print and each cartridge can print around 33 photos.
4. iPhone Telephoto Lens and Tripod - £24.95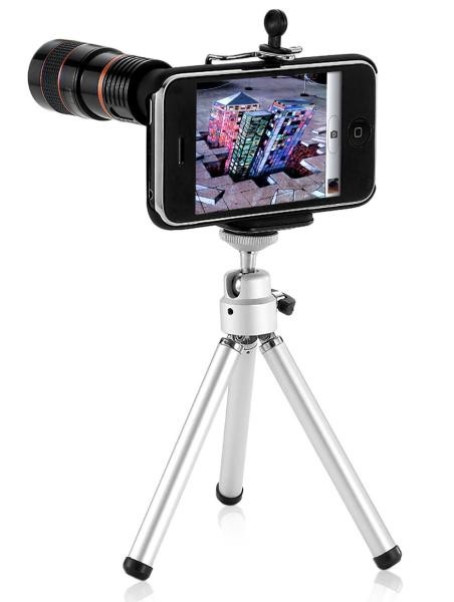 While the iPhone 3GS is still keeping up with the newer 4 and 4S with its ability to run iOS 5, the older camera certainly lets its down. But don't worry because now you can attach a miniature telephoto lens for up to 8x magnification. The lens is fully adjustable and comes with a cover and tripod to help you snap great photos.
A clamp is used to attach the lens securely to your iPhone and the lens also comes with a protective case and cleaning cloth. The lens has a field view of 246 meters and the minimum focal length is three meters.
3. AppWheel by Apptoyz - £9.99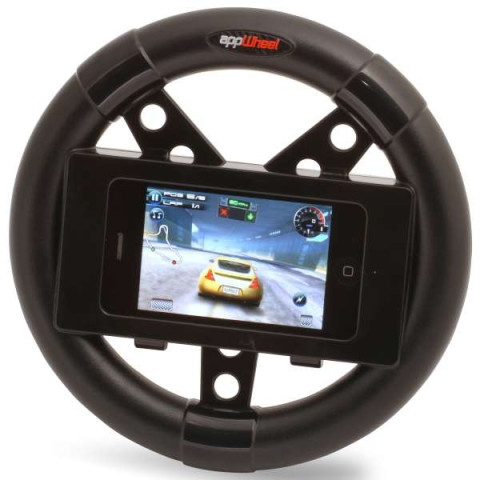 Racing games on the iPhone are great fun; most use the accelerometer to steer and accessory maker AppToyz has developed a detachable steering wheel in which an iPhone can be fixed. The wheel is designed so that the screen can still be reached easily, as some games require touch inputs while playing.
At less than ten pounds, the AppWheel is barely any more expensive than the racing games it's designed for, and for that reason it makes a great stocking-filler.
2. Numark: iDJ Live DJ Controller - £79.99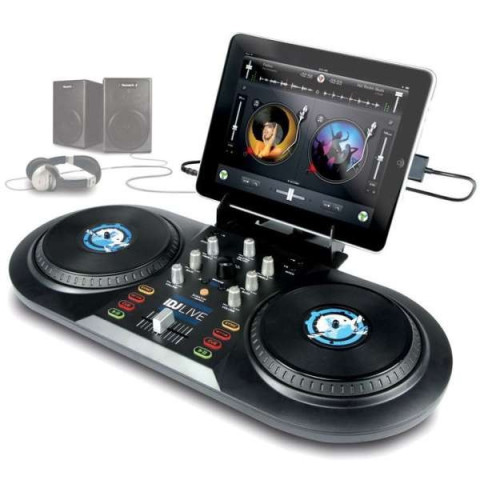 The iDJ Controller lets anyone with an iPhone, iPad or iPod touch become a DJ, with two decks and a mixer that let you scratch your way through every playlist.
"Perform live, record mixes on-the-go, or enable Automix mode and let djay mix your favourite playlist automatically. With unprecedented ease-of-use and innovative multi-touch mixing features, djay for iPad takes DJ-ing to the next level and offers a unique experience for beginners and professionals alike. Djay is available for purchase from the App store."
The kit comes with an iPad stand, custom headphone/speaker cable and weighs in at just 800g.
1. iCade Retro Gaming Arcade Cabinet - £74.99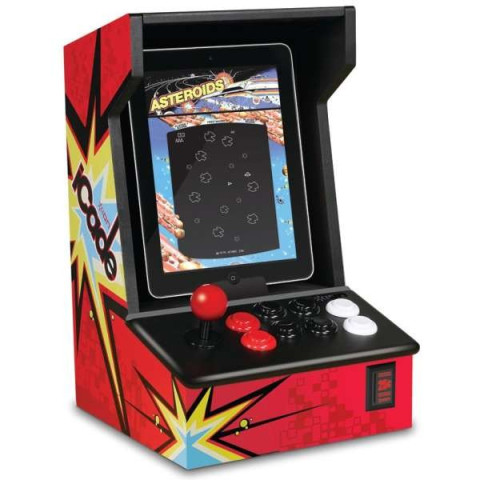 We all know that the iPad is great for gaming, but this cabinet designed to look like a retro arcade game takes it to a new level. The wooden cabinet can hold iPads in portrait or landscape and comes bundled with the Atari Greatest Hits App, which offers 100 classic Atari games (to be bought through in-game purchases) sure to liven up anyone's Christmas Day afternoon.
The arcade cabinet is compatible with iPad 1 and 2, connects wirelessly and is powered by two included AA batteries.