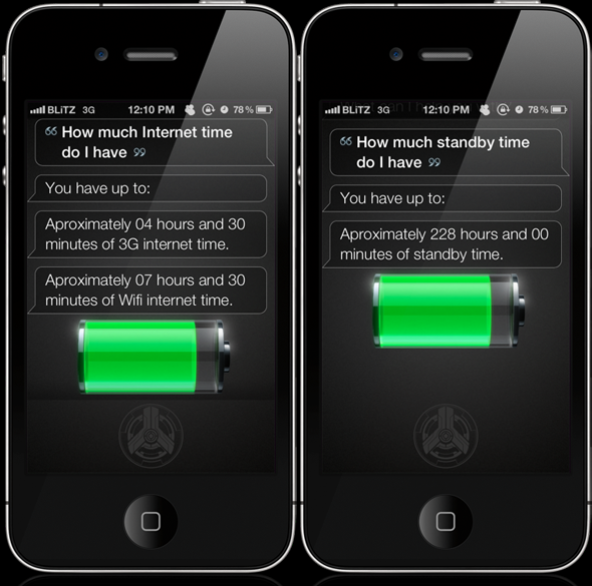 In a generation where technology is rapidly updating itself to cater to ever-escalating demands of consumers, Apple has constantly churned out gadgets with revolutionary technology. The iPhone 4S is one such example - it featured the stunning Retina display and an 8 megapixel camera, besides the trend-setting integrated voice assistant - Siri - with artificial intelligence capability. The company is known to pump out smartphones with impressive features.
As testament to the product's features, the global jailbreak community is usually very busy unearthing potential enhancements for all of Apple's more innovative products; this includes Siri.
The Absinthe jailbreak for A5 devices marked the beginning of a new era, particularly for Siri-based tweaks.
Now, although every such enhancement does not warrant mandatory use, the BatteryLevelAE tweak undoubtedly does. It uses Siri to tell you, with surprising accuracy, how much battery life remains on your device.
This is important because it helps to know exactly how much juice is left in your smartphone (and given that the iOS 5 drains its battery pretty quickly, this is always good to know), besides offering solutions for several battery-life issues affecting iPhone 4S users, which have been in the spotlight for quite some time.
According to RedmondPie, BatteryLevelAE is based on AssistantExtensions Cydia tweak and therefore installs as a Siri enhancement feature rather than a standalone app. AssistantExtensions is a compact framework for Siri developers but the major issue is with the ads being placed on the Siri GUI whenever the assistant is invoked.
Despite the adware, there is no doubt about the app's usefulness. BatteryLevelAE provides comprehensive battery information through the use of simple voice commands such as "how much talk time do I have left?" and "how much audio time do I have left?"
The full command menu can be triggered by issuing the voice command: "battery help menu", which prompts Siri to display a full list of possible commands on the display. Considering the ensuing battery woes with software releases prior to iOS 5.1, BatteryLevelAE makes a noteworthy purchase to keep track of potentially imminent power drain.
However, in order to install this tweak you will need to jailbreak your iOS device using either Redsn0w or Sn0wbreeze. BatteryLevelAE can be downloaded through the BigBoss repo at just $1.