How to Verify If Your iPhone Is SIM Unlocked or Not [Tutorial]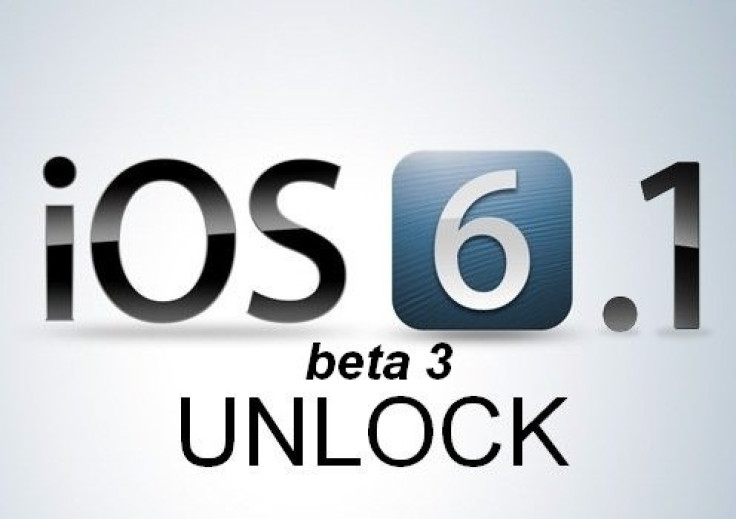 Apple iPhone users who travel abroad frequently want to insert a local SIM card for use on a foreign network. But this may result in a failed network connection, if your device is blocked from using third-party services or locked to a specific carrier.
To prepare for such scenarios, it is worth knowing if your iPhone is carrier unlocked. IBTimes UK brings you two quick and easy ways to determine if your phone is unlocked or not (without spending a penny), courtesy of iPhone Hacks.
Basic Method
As most smartphone users know, the easiest way is to try installing a spare or new SIM card from a different network. Shortly after changing SIM cards, a new network name will appear in the status bar if the device is already unlocked. Otherwise, a pop-up error appears on the screen.
Online Method
If you are unable to access a spare SIM or buy a new SIM, then the online portal IMEI.info could come to your rescue. The website reportedly maintains access to a public database of IMEI codes, which enables the user to track which phones in the world are carrier unlocked and which are not. Your iPhone's IMEI code is required to use this service and determine the SIM card status (locked or unlocked) for your device.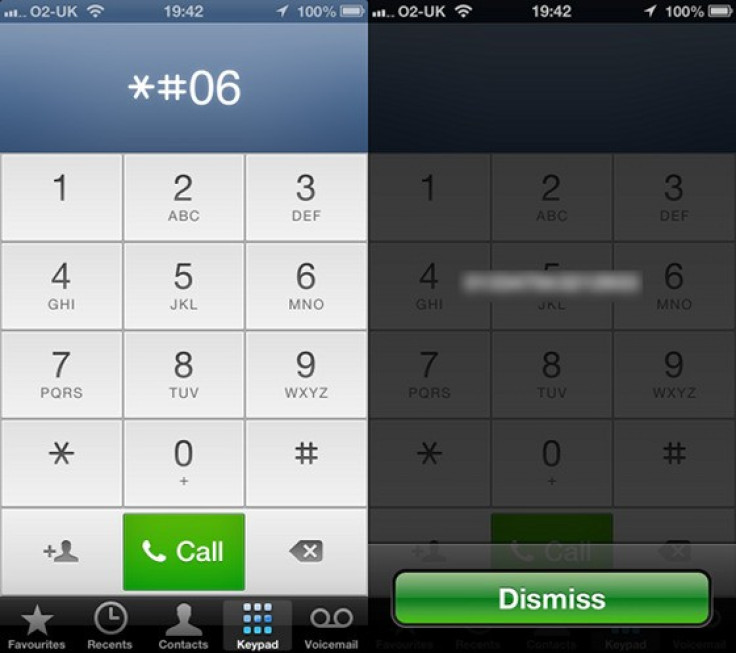 In order to use the service, a functional SIM card must already be installed on your phone. Then dial *#06# via the keypad call dialer and press the call button on the screen. Now, the IMEI number will be displayed on the screen. Alternatively, you can check the IMEI number by navigating to Settings > General > About and then scrolling down to the bottom.
iTunes Method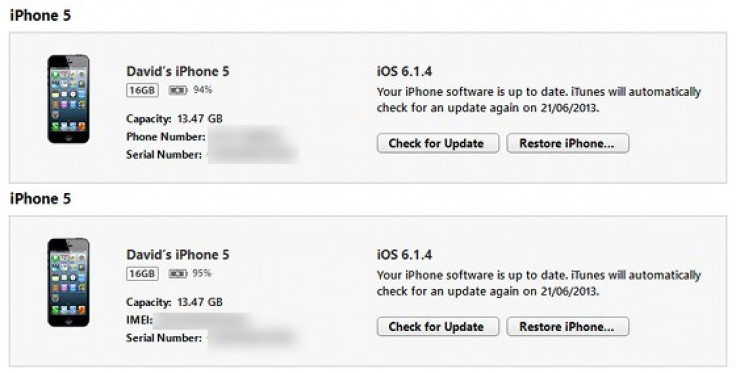 The IMEI code can also be obtained by connecting your iPhone to your Mac or PC and launching iTunes. Navigate to the device Summary section and click on your phone number (the line below phone's data capacity) as shown in the image above. Now, the IMEI code is revealed on the screen.
NOTE: This code is also engraved at the bottom of the phone's back case on certain iOS devices such as the iPhone 5 and the original iPhone. In the case of iPhone 3G, iPhone 3GS and iPhone 4/4S, the IMEI code is engraved on the SIM card tray.
Once you have access to the IMEI code, return to IMEI.info and enter the code. As iPhone Hacks reports, a table of basic information for the given iPhone model appears on the screen (see the image below), which may not show accurate specifications for the device. For instance, the 16 GB iPhone 5 may be shown as 32GB version.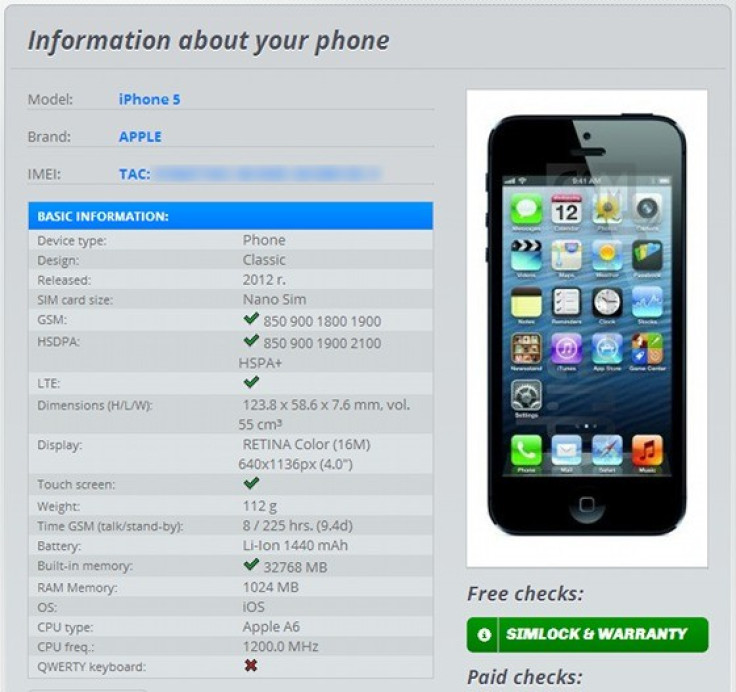 Nevertheless, the SIMLOCK and warranty status features can be accessed by registering a free account with IMEI.info and then logging into it. Just click on the SIMLock and Warranty button and it will prompt you to spread the word. Finally, click on the Check Apple phone details button to proceed. Wait for a few seconds to process your request, and then a confirmation message pops up revealing the device details along with the SIM lock status.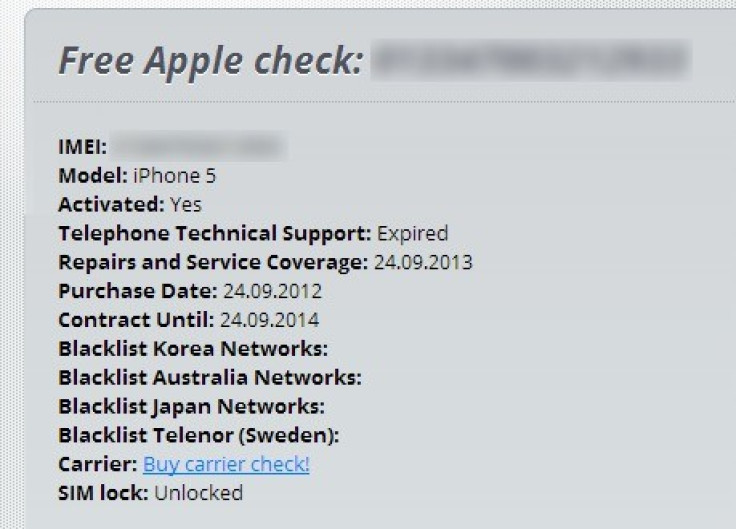 How to Unlock iPhone SIM
If the SIM Lock status for your device shows locked, you can unlock your phone through your carrier for a nominal fee or sometimes free of charge if you have completed the contract. AT&T users in the US have the right to a free SIM unlock after their contract period expires.
In addition, various third-party services offer SIM unlock services for a small fee. IBTimes UK has posted a step-by-step guide to unlock iPhone 4, 3G and 3GS devices running iOS 6.1 via Ultrasn0w Fixer and interested users can give it a shot.
© Copyright IBTimes 2023. All rights reserved.