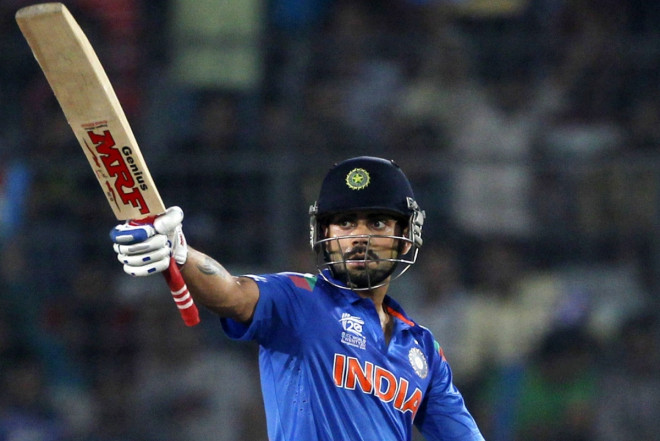 Indian superstar Virat Kohli has expressed confidence in his Royal Challengers Bangalore team as they prepare to begin the 2014 season, despite the nightmare they endured last year.
Kohli, RCB's captain in this year's tournament, said he was "really excited" about the season ahead and he had a "great team."
The batsman, who was India's star player at the recent T20 World Cup, added that he "hoped to go a few more steps ahead this season," and finished by telling fans "I'm sure we'll come out with flying colours."
RCB have never won the IPL and were eliminated in the group stage for the second year in a row in 2013, after a string of poor displays.
However the squad boasts a galaxy of stars including Chris Gayle, Yuvraj Singh and AB De Villiers, the South African who is arguably Kohli's only rival for the mantle of best ODI batsman in the world.
To watch the full video of Kohli's interview, click on the video below.