IPL 2017: Chris Woakes and Trent Boult will make the difference for KKR says Manish Pandey
Pandey also believes KKR can cope without Andre Russell.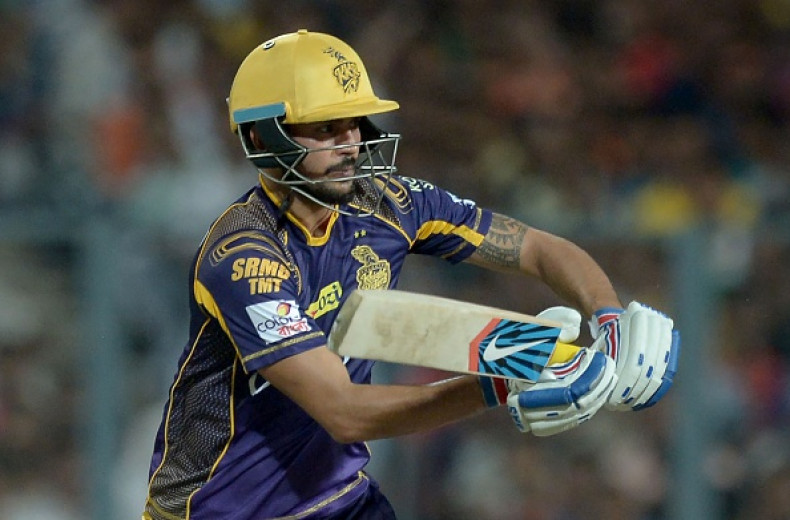 Kolkata Knight Riders (KKR) batsman Manish Pandey believes the franchise's new acquisitions Chris Woakes and Trent Boult will make the difference for them in the Indian Premier League (IPL).
The two overseas players were the franchise's biggest signings in the 2017 IPL auction with England's Woakes signed for Rs 42m (£505,800, $630,000) while New Zealand's Trent Boult was signed for Rs 50m (£590,000, $745,000), making him the third most expensive player of the auction.
India's Manish Pandey believes the two acquisitions will make the difference for KKR.
"These two players, Woakes and Boult, will be really good," Pandey said as quoted on First Post. "It will be good help to have all-rounders like them. These two players will make a lot of difference for us.
Boult only played one game in the 2016 IPL for Sunrisers Hyderabad but is now looking forward to making his mark for his new team this upcoming season.
"It's a very hard one to read," he said following the auction. "Different teams need different things."
"It was frustrating to only play one game last year but that's the way the tournament is played — four overseas players [in the XI] so people have to miss out. I'm definitely looking forward to putting my foot forward for KKR."
KKR previously suffered a blow with West Indies all-rounder Andre Russell missing the tournament due to a doping violation ban but Pandey believes the franchise can cope.
"Russell has played a big role in some of the games. He's been the match-winner for us for a long time," the 27-year-old added as quoted on News18. "His absence would be a bit of worry for us. We have players who may not be better than him but have similar abilities and talent replacing him. It will be a good tournament and mix of players."