IPL 2017: 'Probably our worst batting performance' says Virat Kohli as RCB go out for 49
Kohli's RCB lost to Kolkata Knight Riders by 82 runs on Sunday (23 April).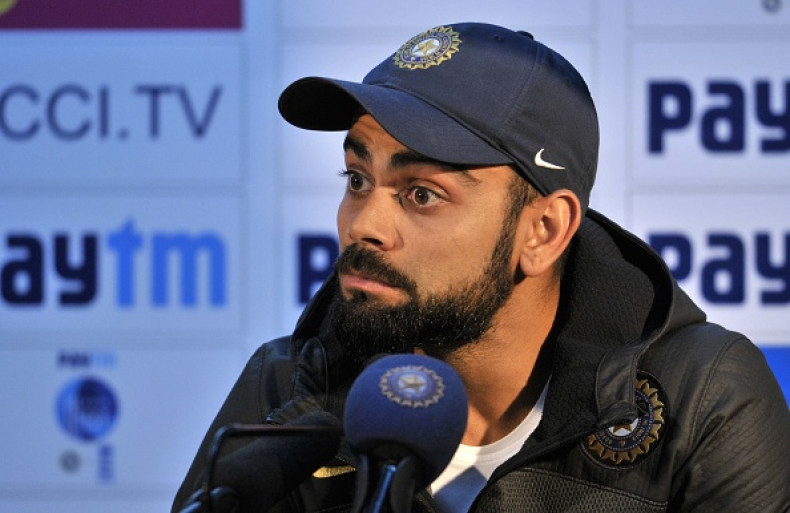 Royal Challengers Bangalore captain Virat Kohli was left to rue his side's performance as they lost to Kolkata Knight Riders by 82 runs on Sunday (23 April). RCB scored an abysmal 49 runs in the match.
Kohli was the first to strike out when RCB were chasing KKR's 131 total before the rest of the team imploded, going on to score the lowest team total in Indian Premier League (IPL) history.
"Probably our worst batting performance, if not the worst of all time in IPL," Kohli said, as quoted on CricBuzz. "Very hurtful for me to stand here and talk. I thought we could capitalize and chase the score down."
"I can't really say anything now, because it was that bad. As professional cricketers, we are expected to do much better. Our performance was unacceptable. Disgraceful batting, reckless from us, one of the worst collapses ever."
The 28-year-old was also unhappy with movement over the sightscreen before Nathan Coulter-Nile struck him out but acknowledged that the team's failure as a whole was the reason for their loss.
"The sightscreen is very small here, and one guy just got up when the bowler was loading up - that was right behind the bowler's arm," he added. "But that was just the first wicket, there were nine others in the hut."
"It was a shocking batting performance. We just didn't turn up in the second innings at all."
With RCB playing their next two games at home at the Chinnaswamy Stadium, Kohli and the franchise will be hoping to bounce back immediately and put this performance behind them.
"They know what went wrong, they will come out and still show intent and back themselves, these kind of things don't happen everyday," he explained. "I am sure we will not bat like that in the tournament."
"Restricting them to 130-plus in their home turf was a good effort, and that's about the only thing we can take and move forward."
RCB, who are bottom of the IPL with just four points, play Sunrisers Hyderabad on Tuesday (25 April) and then the Gujarat Lions on Thursday (27 April).